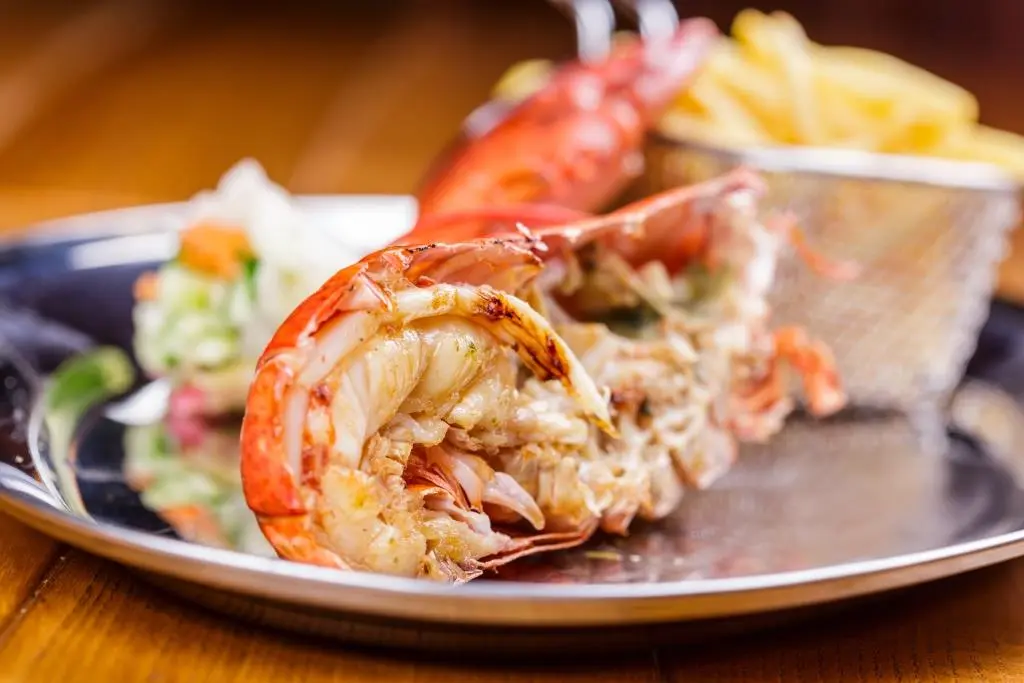 Cracking Open an Ocean Treasure
As lobster season kicks in, now's the time to solve one of the most daunting dinning tasks. In this week's blog, we offer helpful hints to successfully extract meat from fresh cooked lobster. Prepping lobster often makes people lose their appetites…let alone patience. But with a positive attitude and the right tools, the subtleties and delicacies of fresh lobster will leave you wanting more. But be warned! Eating lobster requires you to get your hands dirty so make sure you put on a Gourmet by Starfrit Lobster Bib to keep your clothes spotless.
The first step is to separate the tail from the body: simply hold the body firmly, twist the tail and pull it off. Then, using the Starfrit Seafood Shears, cut through the underside of the tail, straight down the middle. Pry back the shell with your fingers to detach the skin from the meat. Once loose enough, pull out the tail meat. There might be some green tomalley on the meat, make sure to clean it off with your hands. Finally, using the curved blade edge of your Starfrit Seafood Shears, remove the intestinal tract that runs through the tail.
Next is the body. Begin by gently twisting off claws and legs and put them aside. Remove the shell to reveal the lobster's carcass. Remove the feathery gills and dispose of them. Using the spoon end of the Starfrit Seafood Forks, scoop out the stomach sac that lies under the body, in the center. Finally, using your hands, separate the carcass to expose the meat between each rib. Make sure to rid your meat of any tomalley and intestinal tracts. Separate the claw from the legs by gently twisting. To collect the delicate meat from the legs, use either the large or mini fork end of the Starfrit Seafood forks, depending on the diameter of the crevice. You can also use the Starfrit Seafood scissors to cut the arms in half. Next is cracking the claws. Using your Starfrit Seafood Crackers, split each claw at the center as shown in the pictures below. Then, with your hands, gently remove the cracked shell and pull away the meat, always in one piece.
Now that you are hooked on one of the best tastes in the ocean, let us finish off this delicious shellfish by savoring the long, thin leg meat. Although this is often a long and arduous task for a small amount of the good stuff, this trick will spare you much of that time and effort. First, cut off the tips of the legs with the Starfrit Seafood Scissors. Then, using the Starfrit Maple Rolling Pin, align them at a 90-degree angle with your pin, push down and roll over them as you would do with pizza dough. Push the meat out of the legs to the extremities and voilà! As simple and as tasty as can be!