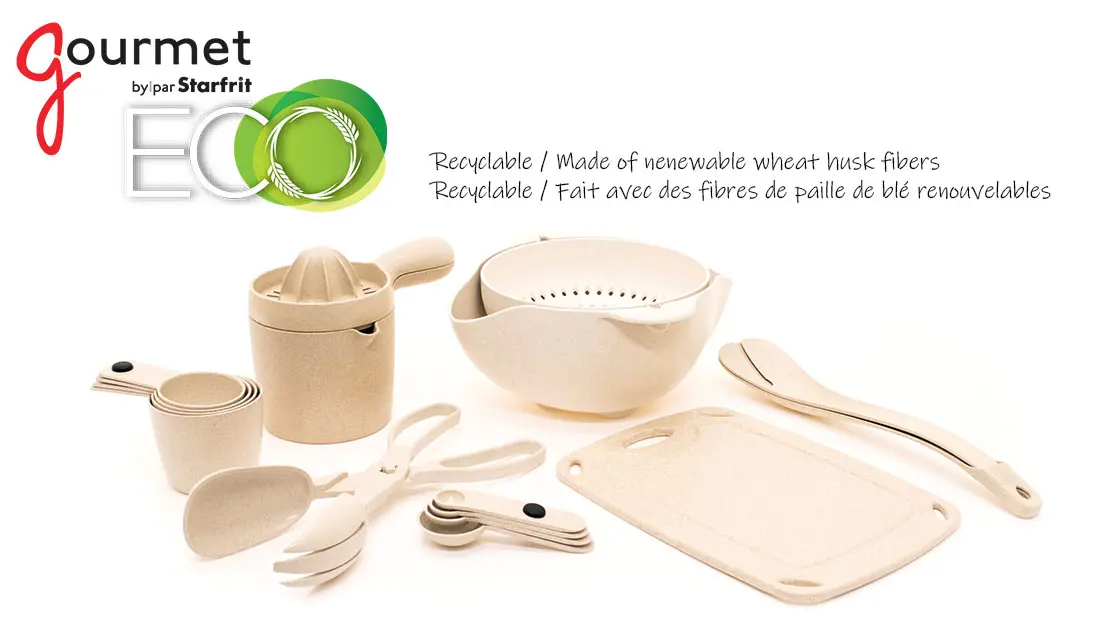 Gourmet ECO
What's Gourmet ECO?
It's a kitchen accessories line of products made with eco-friendly, recyclable materials: wheat husk. This renewable material is used to produce a wide range of practical kitchen products:
Because it's wheat husk, the raw material is easily renewable, thus good for the environment. Also, because it's wheat husk, the finished product can be composted OR recycled.
When the product's life is over, simply toss in the compost or recyclable bin!
Why choose Gourmet ECO products?
You choose products from the Gourmet ECO collection to reduce your environmental footprint. Why use kitchen accessories made of plastic if you can have the same product, equally performing, that is eco-friendly? The choice is easy. Try Gourmet ECO!