Heritage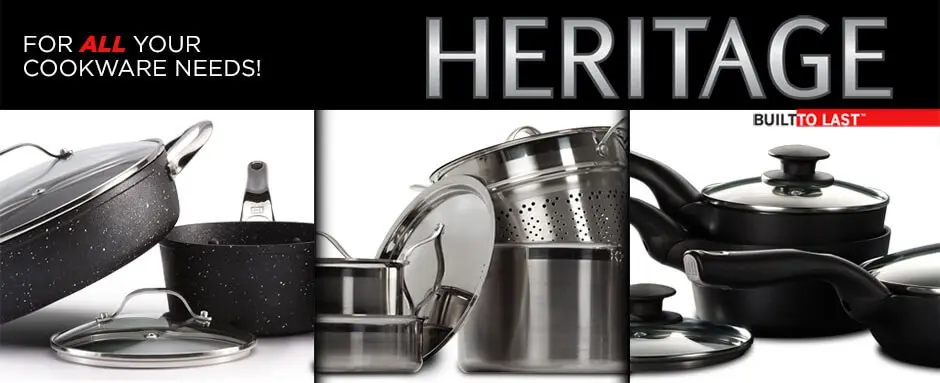 Atlantic Promotions Inc is recognized for its openness to new ideas and innovative concepts, and most importantly for the efforts it devotes to research, development and the introduction of new products..
Heritage brand, one of the core brands of Atlantic Promotions, symbolizes the passion for cooking with its innovative, high quality cookware products, which are renowned for their durability, easy of use and ergonomic design. From heavy gauge cast aluminum, to 18/10 tri-ply stainless steel, to non-stick hard anodized, Heritage premium cookware products are meticulously crafted to help home chefs cook the most delicious meals and get long lasting performance.
Heritage's products are designed for home chefs and are renowned for their:
Ingenuity
Innovation
Quality
Durability
Ergonomic design
Ease of use and maintenance
Each Heritage product is the fruit of a rigorous research and development process, confirming the Quebec company's place at the leading edge of the market.
Whether you are looking for a grill pan, stock pot, induction-safe cookware set or simply a fry pan, Heritage is your source for finding durable and stunning products that will greatly enhance your cooking pleasure..