Back
Baked Parmesan Chicken
Description
Use The Rock Collection with T-Lock Detachable Handle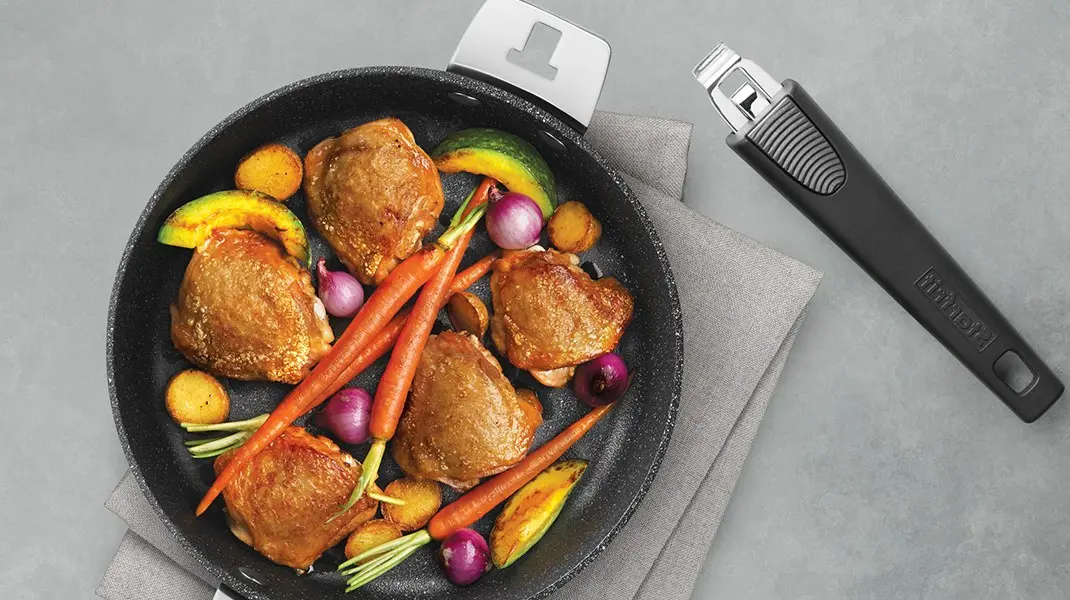 4

boneless skinless chicken breasts

½

cup mayonnaise

½

teaspoon seasoned salt

½

teaspoon paprika

½

teaspoon garlic powder

⅓

cup finely grated Parmesan cheese

¾

cup Panko crumbs
Cooking spray
Chopped parsley, optional
Preheat oven to 425°F.
In a shallow bowl, stir together mayonnaise, seasoned salt, paprika, and garlic powder.
In a pie plate, combine Parmesan cheese and Panko crumbs.
Coat each chicken breast in mayonnaise mixture and then press both sides in Parmesan mixture.
Place chicken in 9" Deep Fry Pan / Dutch Oven w/ Lid and Detachable Handle.
Lightly spray top of chicken with cooking spray (will help it brown).
Place in preheated oven for 30 to 35 minutes.
Products used in this recipes