Back
Chocolate Doughnuts
Description
In the mood for something chocolaty? Here is a recipe of chocolate doughnuts that will be sure to please everyone! You don't have a deep fryer? No problem - you can do it with the help of your The Rock Electric Skillet.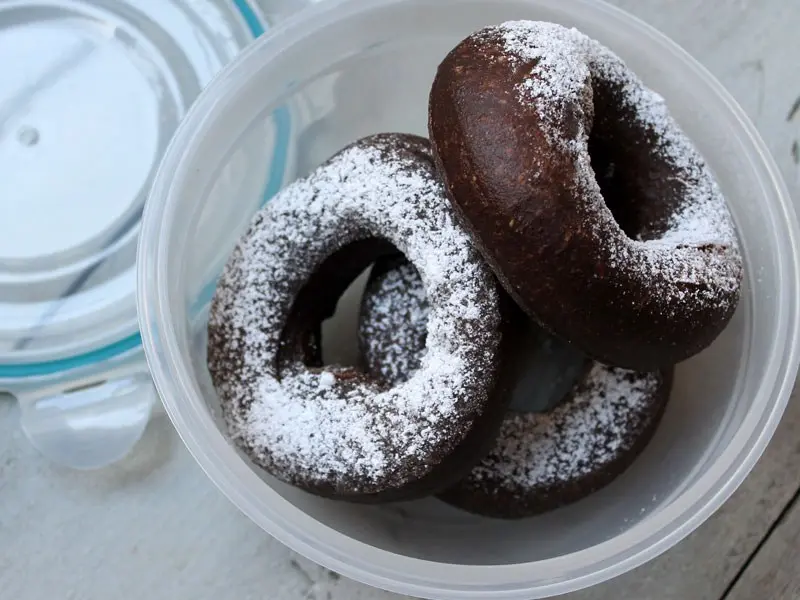 Doughnuts
2

1/4

cups Wheat flour

1/2

cup Cocoa powder

1

tea spoon Baking powder

1

tsp Baking Soda

1/2

tsp Salt

3/4

cup Brown sugar

3

tbsp Softened butter

1

Egg

1

Egg yolk

1/2

cup Buttermilk
Finishing touches
Preheat your oil to 350 F°
Doughnuts
In a bowl, mix the cocoa powder, the flour, the baking powder and the salt.
In another bowl, with an electric mixer, mix the brown sugar and the soft butter.
Add the eggs and mix again until smooth.
Incorporate the dry ingredients alternating with the buttermilk.
Wrap the dough in plastic film and let rest in the refrigerator for 1 hour.
Roll out the dough on a flat surface until you obtain 1 cm in thickness.
Cut the dough in circles of desired size and repeat the same step to cut a smaller whole in the middle to get the doughnut shape.
In your The Rock Electric Skillet, heat up your oil.
Dip your doughnuts in the hot oil for approximately 2 minutes on each side.
Make sure to have a nice golden coloration.
Finishing touches
Place the doughnut on absorbing paper as soon as you take them out of the oil.
Once cooled, sprinkle them with the powdered sugar.