Back
Date, orange and nut energy balls
Description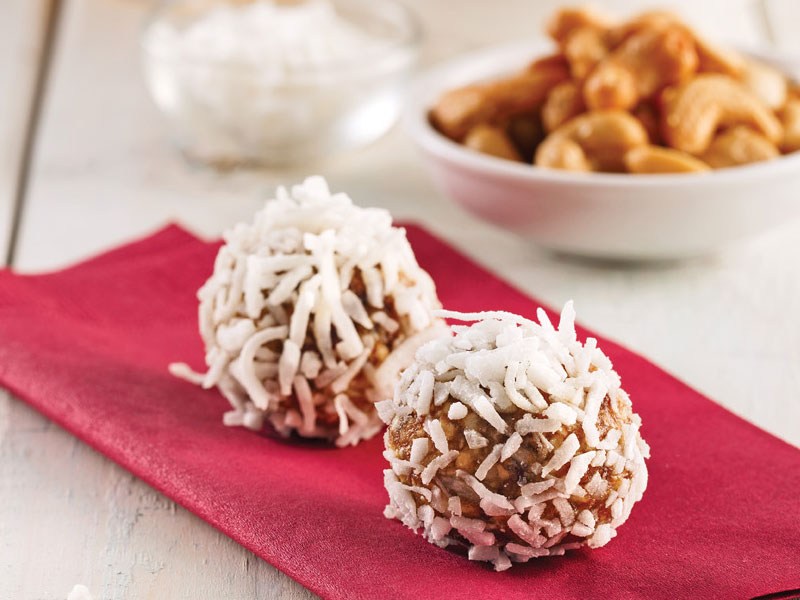 160

ml (2/3 cup) unsalted cashew nuts

20

dates, pitted

250

ml (1 cup) grated unsweetened coconut

1

orange's zest (peel)

30

ml (2 tablespoons) orange juice
In a personal blender, crush cashew nuts into crumbs. Set aside.
In the same blender, place 20 pitted dates and purée.
Add 1/2 cup of unsweetened coconut, the orange zest, orange juice and cashew crumbs.
Mix until you get a firm dough.
Divide mixture into 12 parts (approximately 1 tablespoon each) and roll into balls.
Roll the dough (balls) into the remainder of the coconut by pressing lightly so the coconut adheres to the balls.
Source: © Pratico-Pratiques 2017
Products used in this recipes