Back
Easy Crêpes
Description
Use The Rock Collection with T-Lock Detachable Handle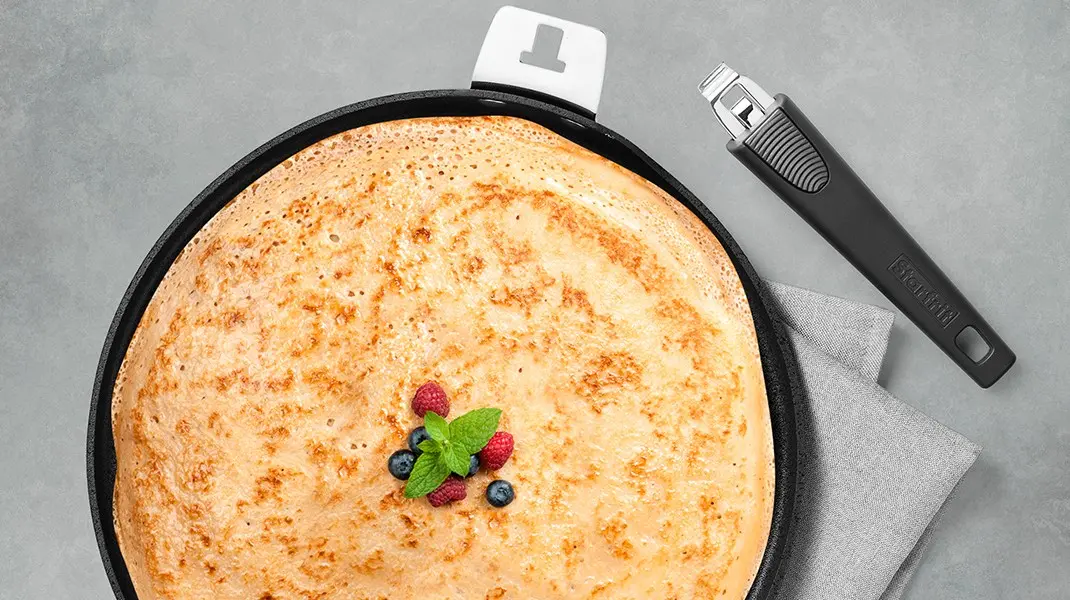 1

cup all-purpose flour

2

large eggs

1

tablespoon granulated sugar

¼

teaspoon salt

1½

cups whole milk

1

tablespoon butter
Fresh fruit, for serving
Powdered sugar, for serving
In a large mixing bowl whisk the flour, sugar and salt until combined.
Then create a well with flour and add the eggs.
Gradually pour in milk, whisking to combine after each addition.
Let batter stand at room temperature until slightly bubbly on top, 15 to 20 minutes.
On your pizza pan with t-lock detachable handle, over medium heat, melt butter. About 1/4 cup at a time, drop batter evenly onto pan, swirling it to evenly coat.
Cook 2 minutes, then flip and cook 1 minute more. Repeat with remaining batter.
Serve crêpes warm with fresh fruit and powdered sugar.
Products used in this recipes