Back
Easy Salsa, Guacamole and Maple Whipped Cream
Description
Preparing delicious salsa, guacamole or whipped cream is easy with the Starfrit dual speed Pro Food Processor - chop and mix all ingredients in the recipient.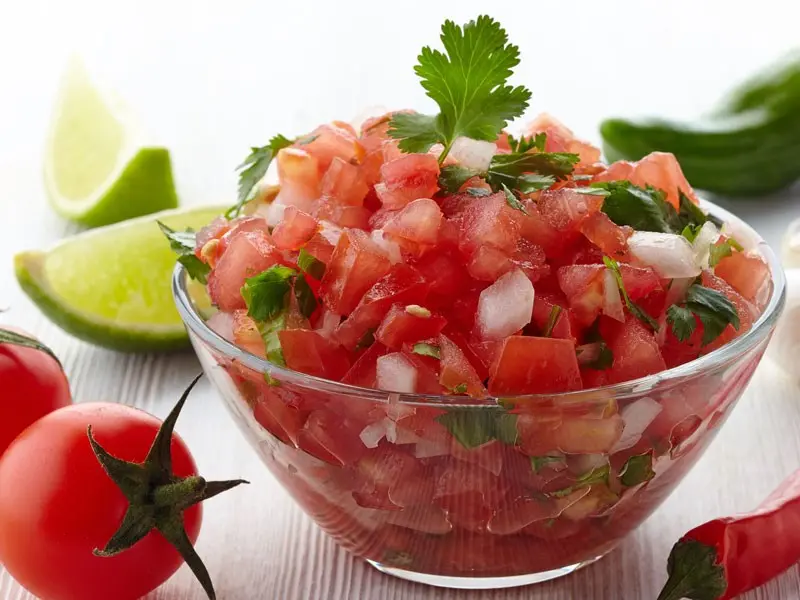 SALSA
1

red pepper, cut in 8 pieces

½

onion, cut in 4 pieces

1

small garlic clove, pressed

½

Jalepeno pepper, cut in 4 pieces

½

cup Chili sauce

2

red tomatoes, cut in 8 pieces

½

teaspoon cumin

½

teaspoon paprika

1

pinch of sugar

2

tablespoons olive oil
Salt / pepper
GUACAMOLE
3

ripe avocados, cut in quarters

1

small tomato, cut in two

½

teaspoon lemon juice

1

garlic clove

1

small onion, cut into quarters
Tabasco sauce
MAPLE WHIPPED CREAM
1

cup 35% cream

2

tablespoons Maple sugar

1

teaspoon Vanilla extract
SALSA
Place pepper, onion, garlic and Jalepeno pepper in the Pro food processor. Place handle in first gear and turn until all the contents is chopped to desired size.
Add Chili sauce, tomato and spices. Turn handle until desired texture is reached.
For a more uniform texture, turn handle in second gear a couple of times until desired texture.
GUACAMOLE
Place onion, tomato and lemon juice in the container of the food processor. Insert handle in the first gear and turn to chop.
Add the rest of the ingredients in the recipient and continue turning until desired texture is obtained.
For a smoother texture, place handle in gear #2 and turn.
MAPLE WHIPPED CREAM
Place whisk inside the dual speed food processor and add all ingredients.
Insert handle in gear #2 and turn a few times. Turn some more until desired texture is achieved.
Option: you can use the cover to place whipped cream inside the refrigerator to store.
Products used in this recipes
Sale

Special Price

$20.00

Regular Price

$34.99