Back
Grilled Chicken Sandwich
Description
For a fresh dinner and light sandwich, try the Grilled Chicken Sandwich with Arla® Havarti sliced cheese. A smart meal that tastes delicious.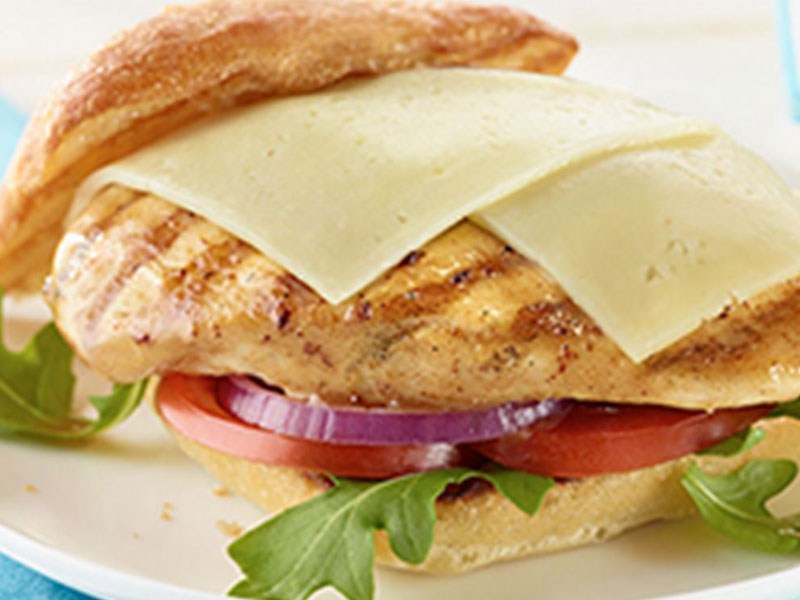 Slice one Ciabatta bun down the center and toast the two halves.

While the bun is toasting, cut ½ a tomato and ½ an onion into thin slices.

Grill one chicken breast on medium-high heat. The Starfrit panini press that opens up to 180 degrees is perfect to cook the chicken breast. Continue flipping every couple of minutes until the internal temperature of your chicken breast is 160°F and it has a golden brown crust.

Once the chicken is fully cooked, begin stacking your sandwich with a handful of arugula, sliced tomato, sliced onion, the chicken breast and two slices of Arla® Havarti sliced cheese.

Source: www.arla.com
Products used in this recipes
Looks like you're in the USA. We recommend that you shop on the US site to see our full offer.