Back
One Pot Garlic Butter Shrimp Pasta
Description
This fresh shrimp recipe is quick and simple to prepare yet very tasty. Enjoy cooking in The Rock cookware - never sticks, easy to clean!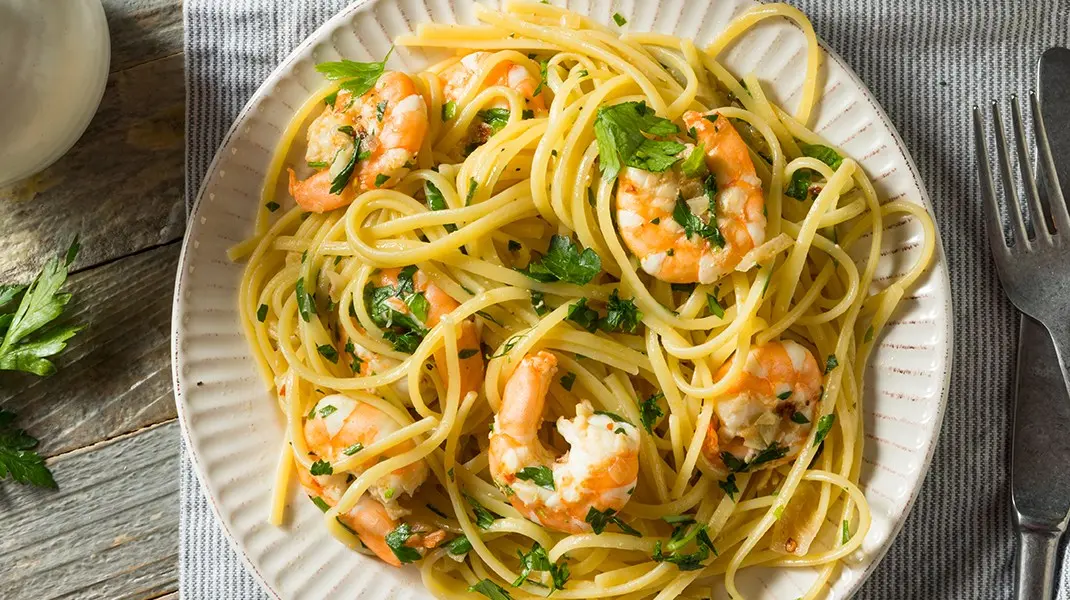 8

ounces Fettuccine (or Spaghetti)

1

pound medium shrimp, peeled and deveined

8

tablespoons unsalted butter, divided

4

cloves garlic, minced

½

teaspoon dried oregano

½

teaspoon crushed red pepper flakes

2

cups baby arugula

¼

cup freshly grated Parmesan

2

tablespoons chopped fresh parsley leaves
Kosher salt and freshly ground black pepper, to taste
In a large pot of boiling salted water, cook pasta according to package instructions; drain well.
Season shrimp with salt and pepper, to taste; set aside.
Melt 2 tablespoons butter in a Heritage The Rock Diamond deep fry pan over medium high heat. Add garlic, oregano and red pepper flakes, and cook, stirring frequently, until fragrant, about 1-2 minutes.
Add shrimp and cook, stirring occasionally, until pink, about 2-3 minutes; set aside.
Melt remaining 6 tablespoons butter in the skillet. Stir in pasta, arugula and Parmesan until arugula begins to wilt, about 2 minutes. Stir in shrimp.
Serve immediately, garnished with parsley, if desired.
Products used in this recipes