Back
Potato & Spinach Gratin
Description
We never get tired of potato recipes - have fun presenting this gratin dish with spiralized vegetables!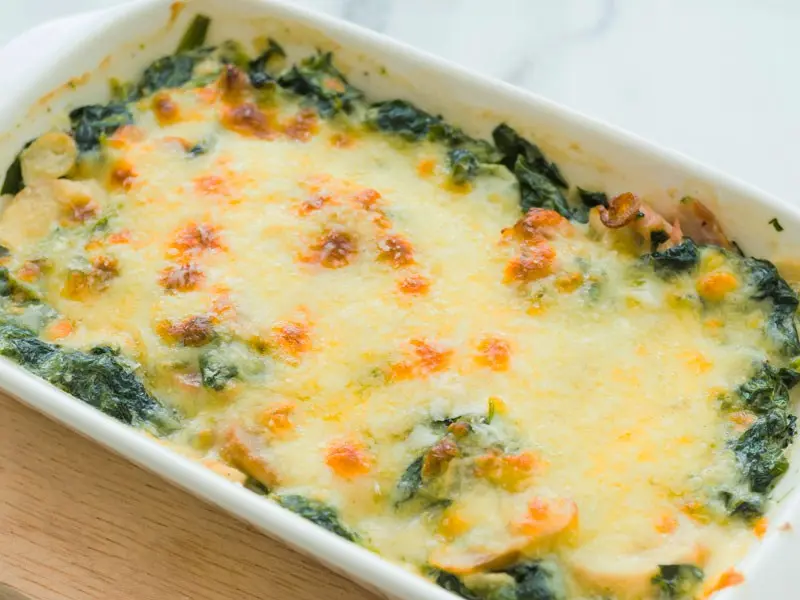 1/4 (62

ml) butter

1

onion, finely chopped

2

garlic cloves, finely chopped

1/4 (62

ml) flour

3

cups (750 ml) milk

1/4

tbsp. (1ml) nutmeg

6

medium potatoes

3

cups (750ml) fresh spinach

2

cups (500ml) of grated mozzarella cheese
Salt and pepper to taste
Preheat the oven to 350°C
Place a large skillet over medium-high heat. Add the butter and brown the onion and garlic. Incorporate the flour and stir constantly until you get a thick paste. Add the milk and stir continuously for about 2-3 minutes until the sauce thickens. Add the nutmeg and set aside.
Spiralize the potatoes using your Starfrit Electric Spiralizer (slicing blade).
Butter the bottom of your baking dish (9''x9'') and start with a layer of potatoes, pour half of the béchamel sauce, add the spinach and the rest of the potatoes and the béchamel sauce.
Top it off with grated cheese and place in the oven for 35 minutes.