Back
Shrimp Salad Sandwich
Description
We're sorry, an error has occurred while generating this content.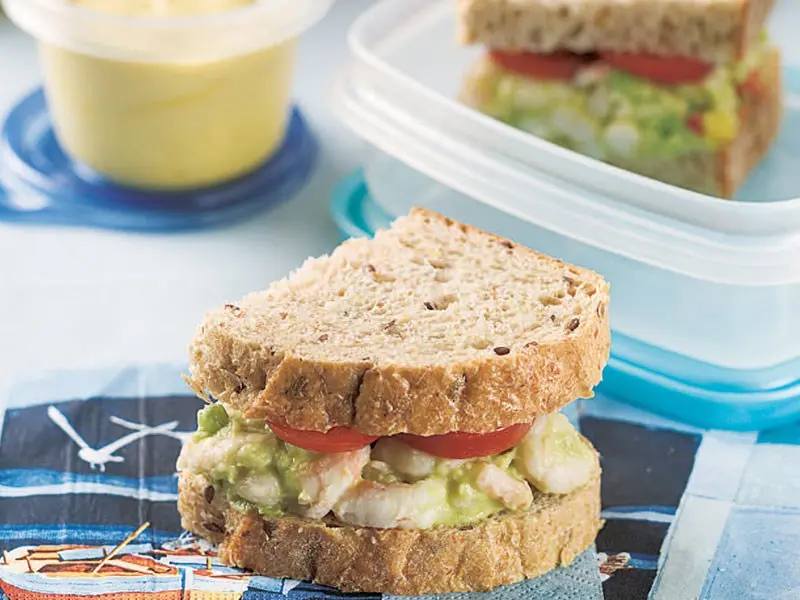 1

ripe avocado
Juice of 1 lime

1/4

red pepper cut into cubes

1/4

yellow pepper, cut into cubes

15

ml (1 tablespoon) red onion, chopped

15

ml (1 tablespoon) coriander, chopped

1

green shallot, chopped

125

ml (1/2 cup) small shrimp

15

ml (1 tablespoon) plain yogourt
Salt & pepper to taste

2

slices of whole wheat bread

1

slided tomato
CUT the avocado into halves and take out pit.
In a bowl, CRUSH the avocado flesh with a fork.
ADD lime juice, peppers, onions, coriander and shallot. MIX all ingredients.
ADD shrimp, yogourt. Add salt & pepper to taste.
PUT shrimp mix on a slice of bread and ADD tomato slices.
CLOSE sandwich with second bread slice.
Source: © Pratico-Pratiques 2017
Products used in this recipes