Small Electrical Appliances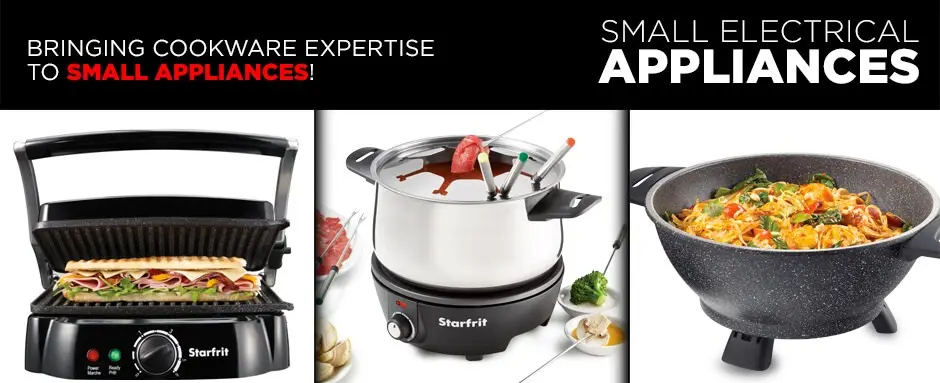 Small Electrical Appliances are here!
Starfrit has decided to take their expertise in cookware design and manufacturing one step further with the introduction of The ROCK Small Electrical Appliances.
Featuring the revolutionary Rock.Tec surface treatment, this ground-breaking line stands apart from other kitchen electrics by offering users best-in-class performance combined with higher heat resistance, increased non-stick capabilities and better scratch resistance.
The Rock.Tec manufacturing process uses small steel pellet impact technology to modify the surface of the cookware or appliance to form an ultra-durable rock-like finish. The result is outstanding release performance that is tested to be three times better than traditional non-stick cookware – making it extremely easy to clean!
Offering a practical solution to today's busy, health-conscious lifestyle, each appliance in the new collection offers stress-free, mess-free cooking.
Visit our site to stay up to date on future product launches!