Retour
Salade Étagée à Emporter
Description
This is lovely to look at, crowd-pleasing and handy, as it is can be made ahead up to three days ahead. Marinated, jarred roasted red peppers as well as canned artichokes speed up the preparation. The trick with this is finely chopped everything so the final result is a pretty, marinated salad you do not have to even toss to serve. This is perfect as take-it-to-the-office (eat it in the park) fare or a pot luck hit.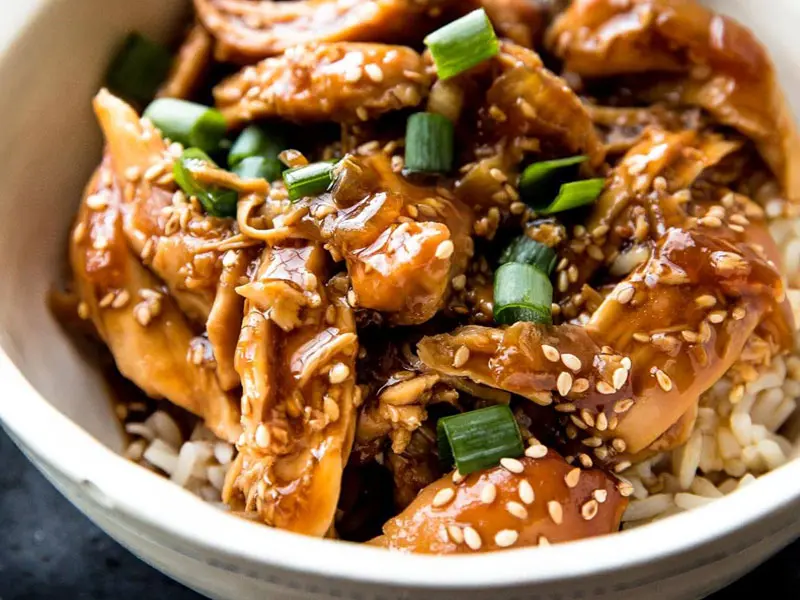 Salad layers
5

hard-boiled eggs, finely chopped

6

cups, approximately, finely chopped mix of green lettuces (such as romaine and iceberg)

1/2

cup sliced radicchio, finely chopped

1

head, Belgian endive, thinly sliced

1

medium cucumber, finely chopped

1

stalk celery, finely chopped

1

cup shredded carrots

2

medium red peppers, finely chopped *

4

medium tomatoes, finely chopped

1

small red onion, finely chopped

2

scallions, finely chopped

3/4

cup black pitted olives, coarsely chopped

1

jar marinated artichoke hearts, oil drained off (reserve)

1 1/2

cups (canned) boiled beets, finely chopped
Vinaigrette
Oil from drained artichokes

¾

cup creamy onion or Italian dressing

1/4

cup red wine vinegar

1/4

teaspoon salt

1/8

teaspoon fresh black pepper

2

cloves garlic, finely minced

1/2

teaspoon mixed Italian dry spices

2

tablespoons olive oil
Garnish of fresh minced parsley
Hard boil the eggs. Peel and finely chop and set aside.
In a food processor, grind up the artichokes, draining off the oil to use in the vinaigrette.
Prepare other vegetables in order given.
Using a large serving dish or portable Lock&Lock food storage container of 2 to 3 quarts.
Layer ingredients in order given. Cover and refrigerate until needed.
For vinaigrette add the artichoke oil to the remaining ingredients in a medium bowl. Whisk to blend and then drizzle on dressing over salad, and cover. Refrigerate 4 hours or overnight. Garnish before serving with fresh parsley.
* An alternative approach is to make the vinaigrette and place it on the bottom of the serving dish. Layer the salad and before serving turn the serving dish upside down to 'toss', giving it a gentle shake. Then serve.
Produits utilisés dans cette recette
Vente

Prix Spécial

20,00 $

Prix normal

34,99 $