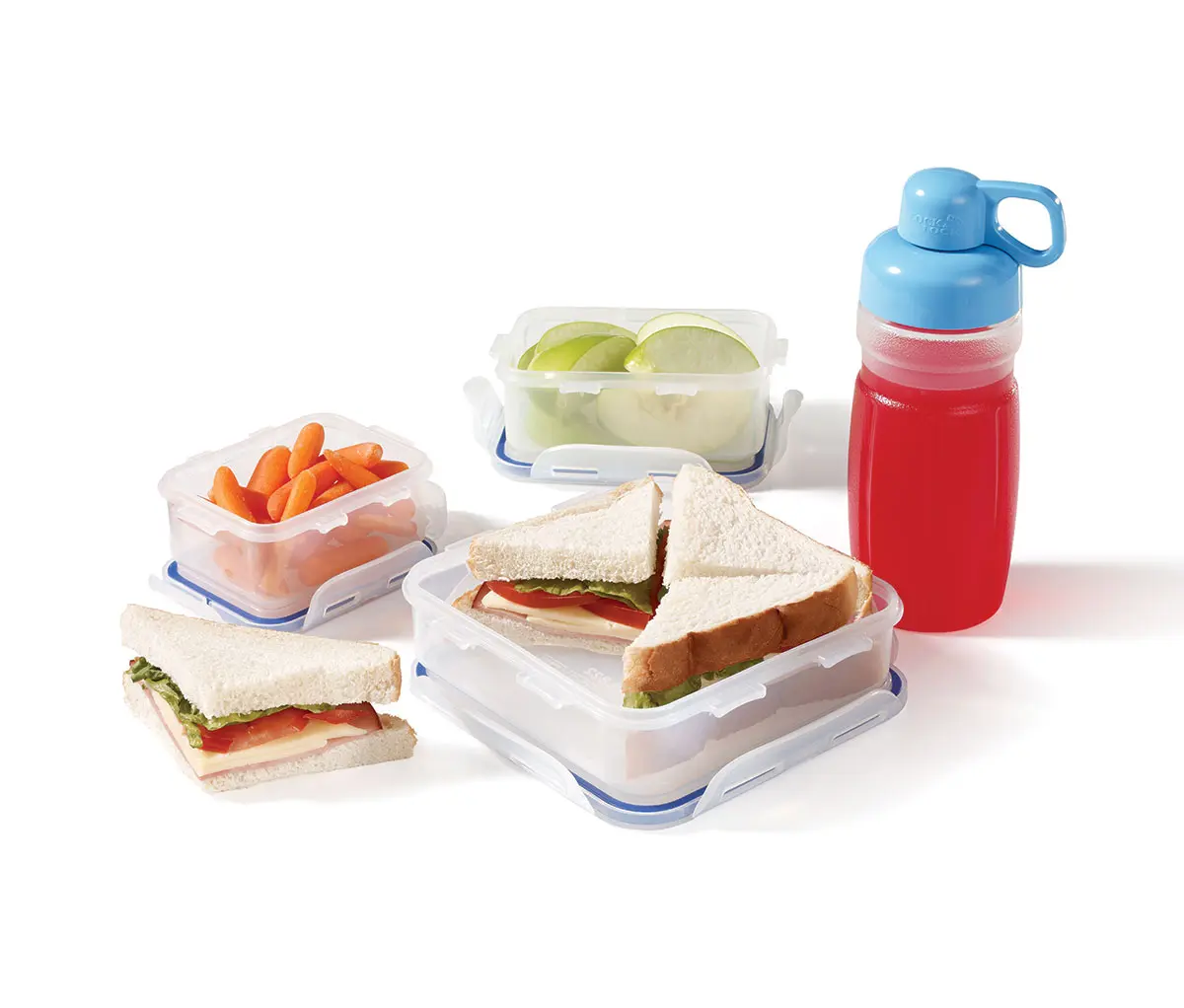 5 Back-to-School Meal Prep Tips
With school starting back soon, schedules get hectic and time becomes limited. Meal prepping can help you get a handle on the week ahead so you can spend more time with family and less time in the kitchen. With so many resources available for meal prepping, you don't have to invent your own plan. Start by gathering information, invest in storage containers, and plan to shop with a food list. Here are 5 back-to-school meal prep tips.
Use a meal planning template or app to create a rotating meal plan and to make a list for the grocery store. Organize your list to follow the layout of your grocery store. Then, plan to shop and prepare food one day over the weekend. Use the food groups to plan school lunches and family dinners in advance.
Make enough to have leftovers or repurpose the food for a different meal. For example, roast a large turkey and make dinner for one night, sandwiches for the next day, and soup with the remaining parts. Bake your chicken and brown your meats and store in glass containers in the fridge for up to 3 days. One-pot meals are perfect for busy days.
Portion out fruits, veggies, and snacks ahead of time in reusable containers and keep in a specific section of the refrigerator. Include yogurt, cheese sticks and other snack items in this section. The same can be done for veggies you will use for dinner or salads. Do the same thing with healthy snacks in your pantry. When the morning is hectic, they are easy to grab when you are packing up a lunch box. To cut veggies in sticks, try our Fry Cutter - yes, it works great on carrots, cucumbers, zucchinis and more! Also, our Lock&Lock Twist food containers are perfect for snacks on the go!
Label everything. Put the name of the item and date on the outside of the containers so you can keep track of what you have. Using labels from a "P-Touch" type machine works best as they are easy to take off from your containers without leaving residual glue.
Buy in bulk when you can. When you have to run to the grocery store mid-week for one ingredient, you will not be happy. Keep your pantry stocked with essentials and freeze extras when they are on sale.
Meal planning is essential to eating healthy and staying organized during the school year. Lighten your load during the week by getting your meal prep done in advance. Get kids involved in meal planning and enjoy the time together. Stay inspired and try new meals once you get the hang of it.