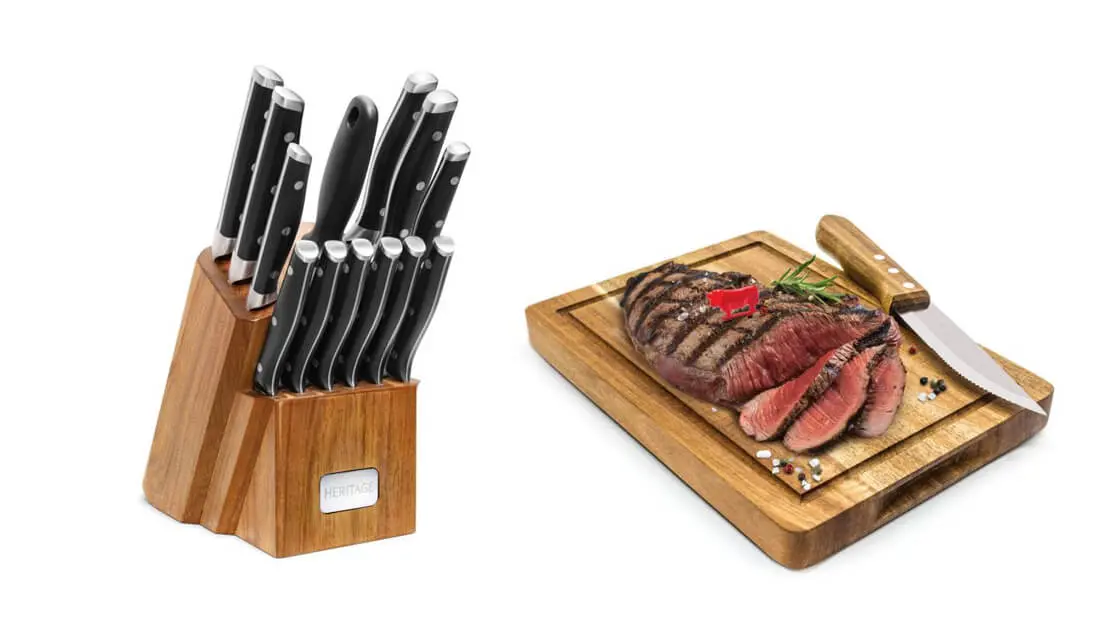 The 5 golden rules for kitchen knives
Here are the 5 golden rules to maintain your knives in perfect condition:
Rule #1: It is important to use a knife adapted to what you want to do / food you want to prepare. For example, you shouldn't use a bread knife to slice a roast or use the blade of a paring knife and use it as a screwdriver (don't laugh, we've all done it!)
Rule #2: Don't drop your knife on the floor. Of course, accidents happen, but you have to be extra careful when handling a quality knife because when it's dropped, it could chip the blade with the shock. This is especially true with a ceramic blade knife that is more fragile than steel ones.
Rule #3: Avoid at all cost using your knife on a hard surface such as glass or granite. We recommend that you use wood or plastic as they preserve good quality knives' sharpness.
Rule #4: Although certain brands claim that their knife is dishwasher safe, sharp knives should always be washed by hand in warm soapy water and dried immediately. Don't soak the knives in water as it could damage the blade. If the knife is glued, when soaking for long periods, the blade could detach from the handle. Finally, wood handles should not be left in water; it breaks up the wood's properties.
Rule #5: Safety: I'm sure you know, but sharp knives should be stored adequately either in their protective cover or in a knife block. A good quality knife is very sharp and efficient when cutting food so it should always be handled with care! Finally, there is nothing more dangerous than a dull knife; the blade should be sharpened regularly.