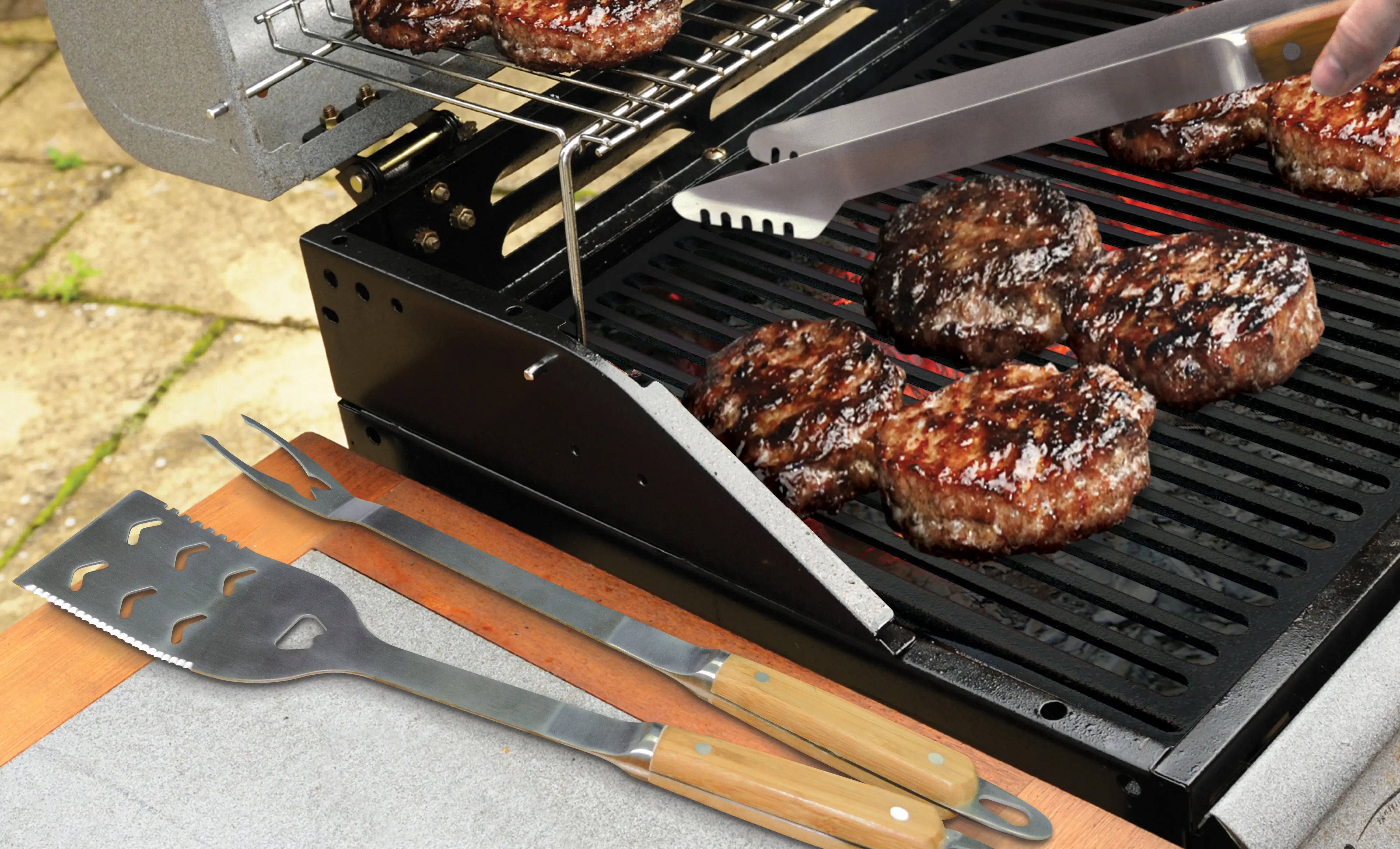 How to plan the perfect backyard barbecue
Whether you're hosting a fourth of July party or planning a backyard barbecue with friends this summer, here are some tips for pulling off the perfect outdoor get-together.
Prepare your grill. Clean the caked-on grease off your grill before guests arrive. This way you can get down to business without the hassle. Plus, your guests will be pleased to see the clean cooking surface!
Plan the menu. Select easy classic recipes that allow you to spend more time with guests than cooking. Stick to one main meat on the grill such as baby back ribs. Then you can focus on perfecting the right recipe. Consider kicking up the corn on the cob a notch by adding some cheese with the butter. Fruit and vegetable choices can easily be prepared ahead of time with a mandoline for easy slicing. For a fun twist, write out your menu on a large chalkboard so everyone knows what is being served.
Craft a signature cocktail. In addition to filling the coolers with beer, juice for the kids and water, whip up a pitcher of punch and keep it cold with frozen fruit. Use double wall glasses to keep your drinks at optimal temperature when guests indulge or have fun with beer bottle insulated shirts.
Keep bugs at bay. Protect serving dishes with mesh covers, or spoon individual helpings into small covered glass jars for a prettier presentation. Repel mosquitoes by adding some sage to your fire pit or grill after cooking.
Plan to play. Set up lawn games that everyone can enjoy such as croquet, badminton, oversized Scrabble, and hula hoops and bubbles for the kids.
Embellish with festive lights. String lights around the pergola or trellis for decor and function. As the sun begins to set, the soft lighting will enhance the atmosphere.
Don't forget dessert. Assemble a dessert bar with ice cream and toppings. Scoop out the ice cream ahead of time into silicone muffin liners and store in the freezer until ready to serve. This way everyone will get a frozen treat and you won't be scooping ice cream in the heat of the day.
Cultivate a relaxed atmosphere. Create an eye-catching table with flowers, a fun tablecloth, and colorful tableware. Set the mood with music, but keep the volume low enough for comfortable conversation.
RELATED PRODUCTS