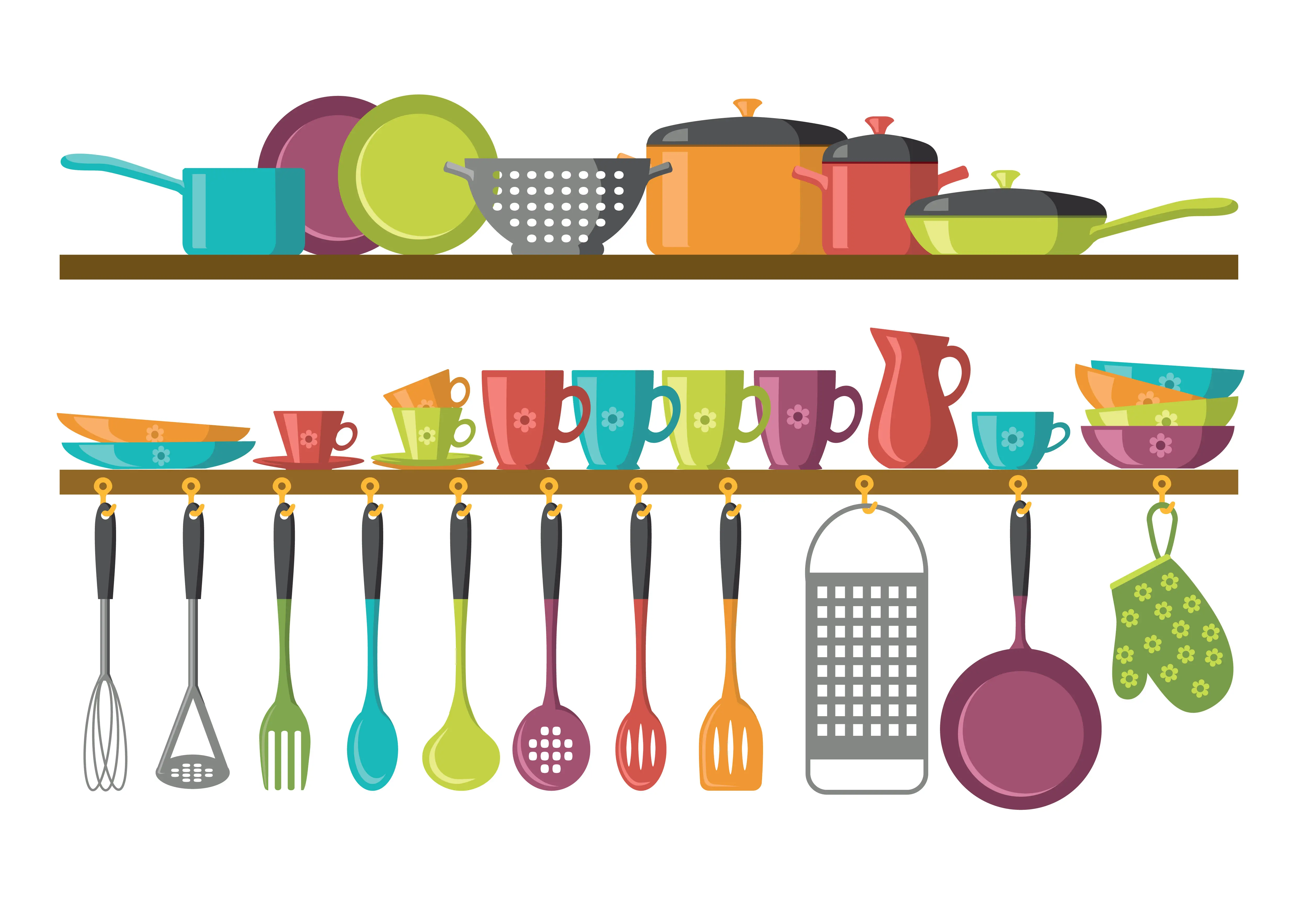 Spring Cleaning… Why Not Start with the Kitchen?
The kitchen is without a doubt one of the most crammed rooms in a household. It contains rarely used gadgets, foods, containers and other accessories that all require efficient storage. This notion is especially relevant when it comes to smaller kitchens as in apartments or condos. They cannot benefit from the luxury of walk-in pantries and islands. However, there are many available outlets and hidden storage opportunities in your kitchen you never thought possible. For your next Spring cleaning, make sure to include some of these tricks in your to-do list!
Think vertical. Be it on any wall or cabinet door, shelves and hooks can easily be hung on a flat vertical surface. One trick is to hang a shipping pallet on your wall to then mount several platforms on it. Not only does this give you more shelves with less holes in your wall, you also benefit from the space below the shelves: the bottom surface of shelves can be used for hooks to hang spatulas, whisks, cups and so much more. It can also hold different containers like mason jars where each lid is screwed onto the bottom surface and seals the corresponding container found right under. This way you can efficiently store commonly used dry ingredients for prolonged freshness and easier access.
All kitchens (including yours) are filled with omitted storage space just waiting to clear up your counter. For example, the inside of any cabinet door can be used to mount racks to hold spice containers and other small items. This also enables easy access and viewing so you never buy something you already have. The side of your cabinet unit is an ideal area to hang any inconveniently shaped devices such as colanders and cutting boards. When mounted on this surface, magazine racks can make the perfect storage area for aluminum foil, plastic wrap, wax paper and other such boxes. As this space is often forgotten anyway, its contents will be kept out of sight and out of mind until you need them. Don't forget, where there is an empty surface, there is storage!
Commonly used items can also be stored right where you need them. For example, try keeping your go-to pots and pans hanging directly above your stove top to save drawer space. The same applies to your cleaning products which can be kept above your sink on a mounted rack. On the other hand, your most rarely used tools should be kept out of the kitchen altogether. Barware, special occasion China and utensil sets, decorations and others frequently take away considerable space creating unnecessary clutter for your favored tools.
One of the items creating the most clutter and confusion is plastic containers. They are rarely nestable and their lids are seldom universal. This is why
Lock&Lock by Starfrit
has launched a new line of containers called
Easy Match
. They are all
nestable
and come with a
color-coded lid matching system
so you can use the same lid for different containers and easily locate your lids. This also means less lids in your drawers and more storage. The containers are also 100% liquid and air tight, BPA free as well as microwave, dishwasher and freezer safe.