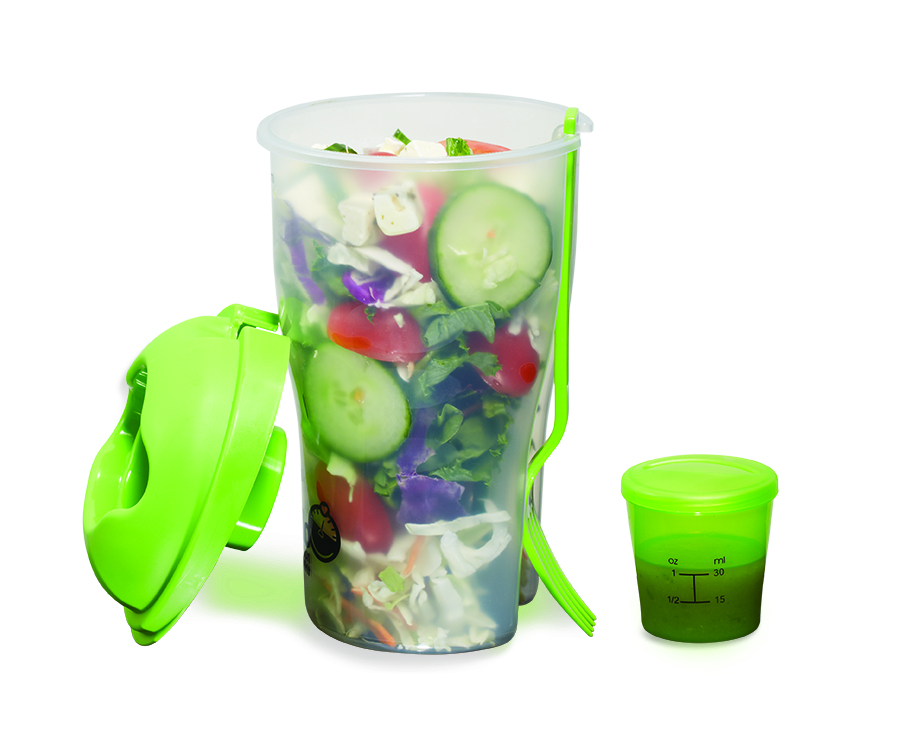 Towards Healthier Food Choices
Are you like me and have abused of the good food and drinks during the holidays? Now that it's behind us, our bodies are screaming for a more normal routine that includes healthier food choices. Kilo Solution by Starfrit is a complete line of kitchen products that help you prepare and measure your evolution towards a healthier lifestyle. Here are the main products, practical and must-haves towards a more balanced diet.
Meal prep solutions
It's important to cook with healthier choices such as incorporating more fruits and vegetables in your balanced diet. Here are some kitchen accessories that will help with food preparation.
Silicone steamers, available in square or oval shapes, red or green: by steam cooking in the oven or microwave, you enhance flavors while preserving nutrients and essential vitamins while limiting fats.
The 3-in-1 spiralizer: helps create fresh and healthy noodles, lower in fat and calories, higher sources of fibers, vitamins, minerals and antioxydants.
Nutritional scale: by incorporating portion control in your meals, you can include foods that offer greater nutritional benefits. The scale calculates nutritional values of your food (calories, fibers, sodium, protein, fat, carbohydrates and cholesterol values).
On-the-go containers
One of the key aspects of healthier eating is preparing your day / week ahead with healthier go-to foods when you are on-the-go. Kilo Solution offers a wide variety of food containers:
Lock&Lock food storage containers: offered in a variety of shapes and sizes, some with dividers. They are all air-tight and liquid-tight and are great to bring prepared snacks / desserts to work.
On-the-go oatmeal kit: contains 3.5 cups and includes a spoon and topping container
On-the-go salad kit (bottle): this helps create layered colorful salads and comes with a topping container (2 oz) and fork that snap on the container.
On-the-go salad kit (larger): contains 5 cups and comes with a dressing container (3 tbsp); it's foldable for easier storage when you're done with your lunch or in your kitchen.
On-the-go omelet maker: makes omelets with 1 to 4 eggs and is a great way to incorporate more protein in your diet
On-the-go yogurt kit: with a capacity of 1 cup and its incorporated spoon and topping container (4 oz), it's the perfect way to take breakfast or snack on the go
On-the-go infuser bottle:  this glass bottle (500 ml / 18 oz) comes with a removable infuser that helps jazz up the water you should drink every day.
Measuring your progress
To keep track of your progress towards a healthier lifestyle and balanced diet, Kilo Solution by Starfrit offers bathroom scales:
Electronic scale with remote: infrared remote with a 330 lb capacity
Body fat scale: indicates body weight, percentage of fat, hydration, muscle and bone as well as optimal calorie intake to maintain current body weight. Capacity: 440 lb.
Click here
for the complete list of Kilo Solution by Starfrit products.