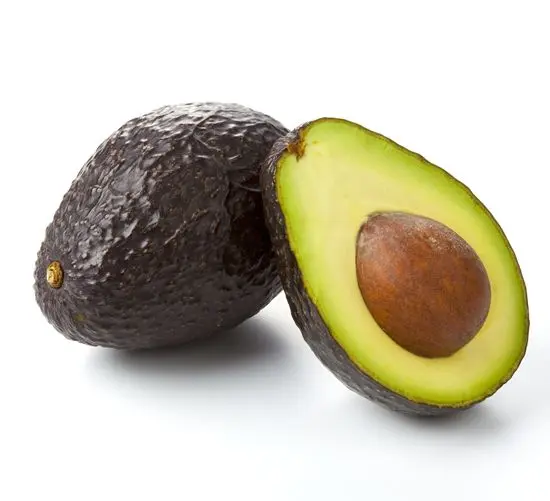 Year-Round Avocado
A growing trend among today's health-conscious millennials is that of the avocado. Its unique & rich texture, light taste and great nutritional values make it perfect for any occasion, notably salads in the summertime. However, many cooks do not see this traditional South American fruit as an everyday ingredient… which it surprisingly is. Extensive research on avocados reveals a plethora of health benefits such as lowering cholesterol, providing the monounsaturated fats your body needs and reducing the symptoms of arthritis. What's even better is it can be integrated into any recipe unobtrusively seeing as its texture is easy to mash and its taste, very light and accessible. Thus, integrating its nutritional values into your daily menu becomes a breeze.
Indeed, the possibilities are endless with this produce. Although guacamoles and salads are its specialty, the avocado also finds itself accompanying meats, soups, deserts and much more. Along with its loyal companion, lime juice, it can give a softer and fluffier texture to all foods without the heavy feeling of oil or butter. This especially comes in handy when baking to obtain rich, moist and spongy breads. It can also mesh together small & dry ingredients, like spices and onions, to form one solid paste that is perfect for seasoning. It can also be included in hot soups where its texture can easily soften to resemble more closely that of liquids. Speaking of which, the avocado's flesh makes an ideal baby food option on top of its abundance in healthy traits.
The only downside to this fruit is that reaping its fragile flesh can be a little unforgiving. Luckily, Starfrit offers the
5-in-1 Avocado Tool
which is specifically designed to process this peculiar crop. As its name entails, it performs 5 functions beautifully. It can cut using its sharp blade, de-pit with its top and bottom gripping teeth, scoop with its spoon-shaped perforated bottom end, chop the flesh sharply and neatly and finally, mash using the same bottom end. It is ideal for whatever you wish to put your avocados through. The Tool also comes with a protective sheath to cover the blade and avoid injury. Its handle also has great grip which is much needed when working with this fruit. It can also process other fragile fruits like mangos and kiwis.