Gourmet by Starfrit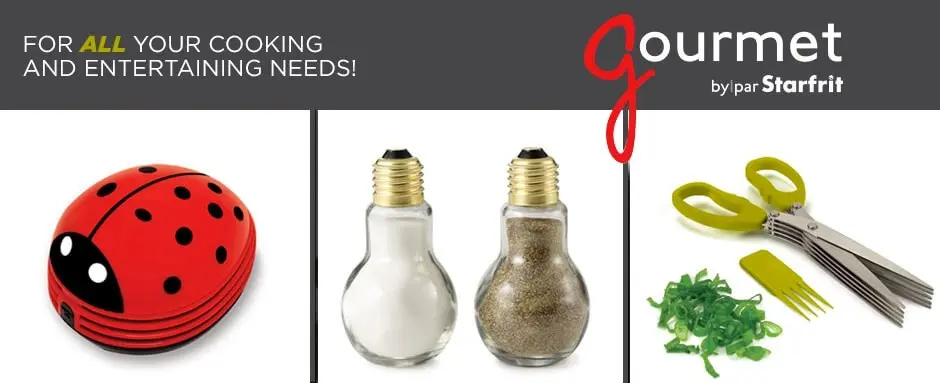 GOURMET by Starfrit, a line of trendy and high-quality kitchen accessories, made a statement at the Toronto Gift & Housewares Show in January 2009. Indeed, the launch of GOURMET by Starfrit created great interest from boutique buyers who welcomed the brand and were happy their request for a new collection was heard.
GOURMET by Starfrit was created in response to the growing demand from specialty stores and boutiques seeking to take advantage of STARFRIT's brand recognition (80% in Canada). The GOURMET by Starfrit collection features innovative kitchen accessories that make ideal gifts for any occasion and at varying price points.
Two generations of consumers have discovered that STARFRIT products deliver practical quality and top value for the price. The GOURMET by Starfrit line adds another dimension to the STARFRIT brand. It offers consumers a wide range of distinctive products they will want to buy for gift giving or to treat themselves.
GOURMET by Starfrit offers a vast array of products, ranging from glassware, serveware, kitchen scales, kitchen accessories as well as numerous patented gadgets.