Back
Apple-Pear Pie
Description
This sweet apple and pear pie is prepared using the spiralizer for a light texture that will delight you!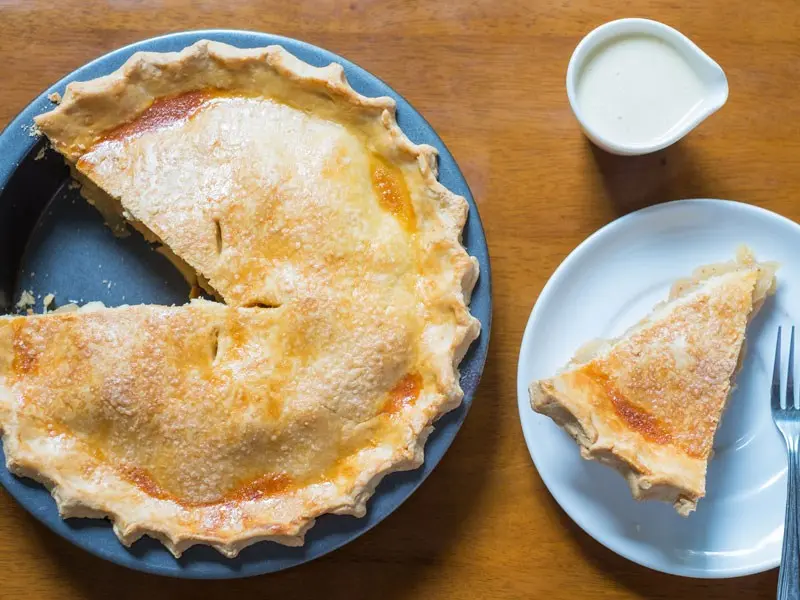 1/4 (60

ml) of unsalted butter

1/2

cup (125 ml) brown sugar

2

medium apples

2

medium pears (Bosc)

1

tsp (5 ml) lemon juice

2

homemade pie crust
Preheat the oven to 350°C
Place a large skillet over medium-high heat. Add the butter and the brown sugar. Stir constantly until you get thick syrup.
Core the apples using an apple corer.
Spiralize the fruits using your Starfrit Electric Spiralizer (slicing blade). Sprinkle with lemon juice to avoid browning.
Place the bottom crust onto a round baking dish. Add the fruits and the poor the syrup. Cover with the second pie crust. Poke a few vent holes.
Bake for 25-30 minutes.