Back
Bacon and Pear Grilled Cheese
Description
We're sorry, an error has occurred while generating this content.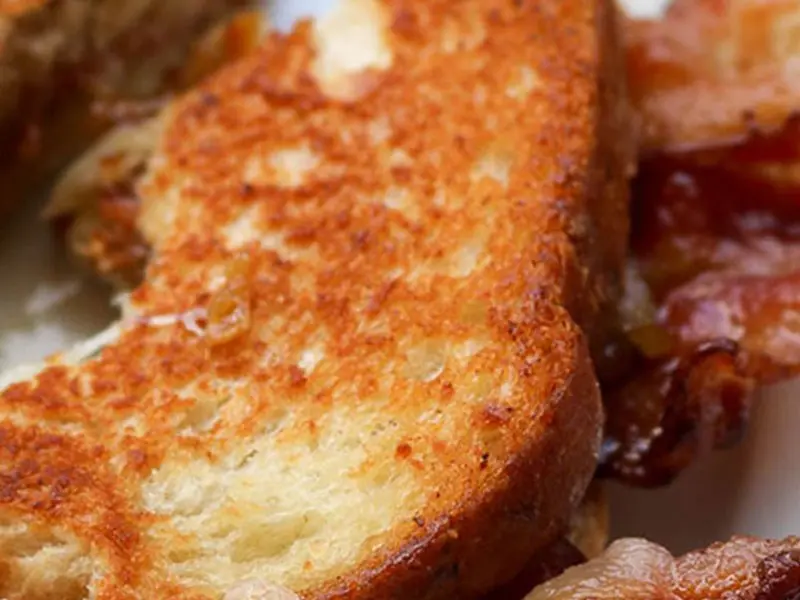 In a small saucepan over low heat, combine 1 tablespoon butter and sliced pear. Cook until pear begins to soften, then add brown sugar. Continue cooking, stirring often, until pears become very soft and sugar caramelizes.
To assemble sandwiches, layer half the cheese on the bottom slice of bread. Top with cooked bacon, then caramelized pears. Drizzle with honey, then add remaining cheese and top slice of bread. Spread each side of sandwich with remaining butter, then griddle over low heat in a medium frying pan with cheese melts and bread is brown and toasty.
Source: www.arla.com
Products used in this recipes