Back
Blade Roast Casserole
Description
Using The Rock Cast Iron saucepans to create this recipe facilitates the work - one casserole to brown meat on stovetop and the same to place in the oven to cook and roast for rich flavors.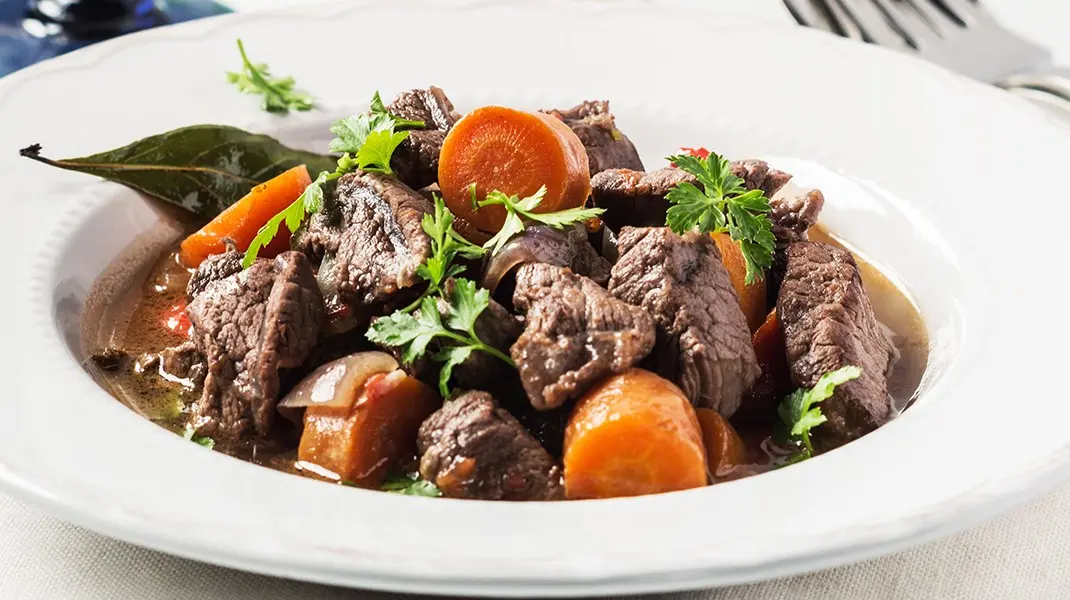 1

Blade roast without bone, approximately 3 pounds
3 yellow Onions, cut in 8 pieces each

3

large Carrots, sliced

3

sliced Parsnips
2 Garlic cloves cut in half
1 small Rutabaga, cut in large cubes
1 Leak, sliced
12 cups of thick Broth (beef of vegetables)
1 teaspoon dried Thyme

1

teaspoon dried Rosemary

8

small Potatoes
Olive oil
Salt and pepper
Preheat oven at 300°F.
Rub salt on all sides of meat, add pepper on top.
Place blade roast in a cast iron casserole, add garlic, onion, carrots and parsnip.
Pour broth to get liquid at half the thickness of the roast.
Place in oven on center grill for 3 hours, basting regularly with meat juices / broth.
Place all remaining vegetables in large casserole, add salt and pepper to taste, add dried herbs and drizzle olive oil over vegetables. Mix together.
Add broth to cover half of the vegetables and place in oven on bottom grill. Cook for 1 hour mixing vegetables regularly until they are almost done.
Add cooked meat to vegetable mixture, add potatoes and continue cooking for another 30 minutes, mixing regularly.