Back
Blueberry Pancakes
Description
We're sorry, an error has occurred while generating this content.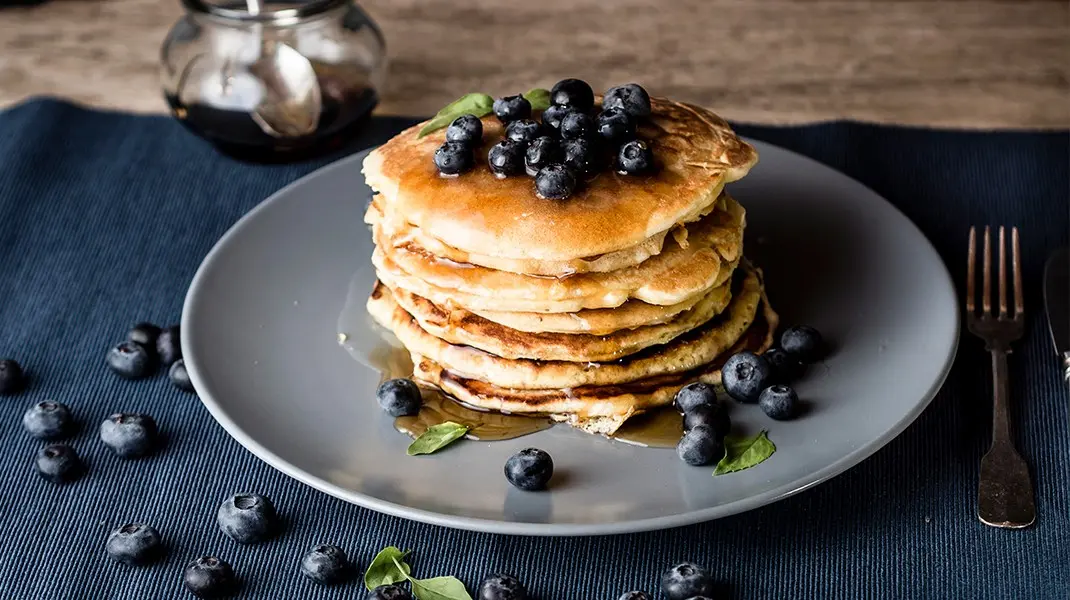 ¾

cup Milk

2

tablespoons White vinegar

1

cup Flour

2

tablespoons Sugar

1

teaspoon Baking powder

½

teaspoon Baking soda

½

teaspoon Salt

1

Egg

2

tablespoons melted Butter

1

cup Fresh blueberries
Butter to cook pancakes
Mix the milk and vinegar and let it sit for a minute or two (you're making "buttermilk" here).
Mix dry ingredients together. Whisk the egg, milk, and melted butter into the dry ingredients until just combined.
Heat a nonstick pan (The Rock Diamond) over medium heat. Melt a little smear of butter in the pan (essential for giving a yummy golden brown crust).
Pour about ⅓ cup of batter in a hot The Rock Diamond fry pan and spread it flat-like (it will be pretty thick). Arrange a few blueberries on top. Cook until you see little bubbles on top and the edges starting to firm up. Flip and cook for another 1-2 minutes until the pancakes are sky-high fluffy and cooked through.
Serve with butter and maple syrup. But honestly, sometimes I just like to eat these plain. YUM, YUM, YUM.
Products used in this recipes