Back
Breakfast - Buckwheat Pancake
Description
We're sorry, an error has occurred while generating this content.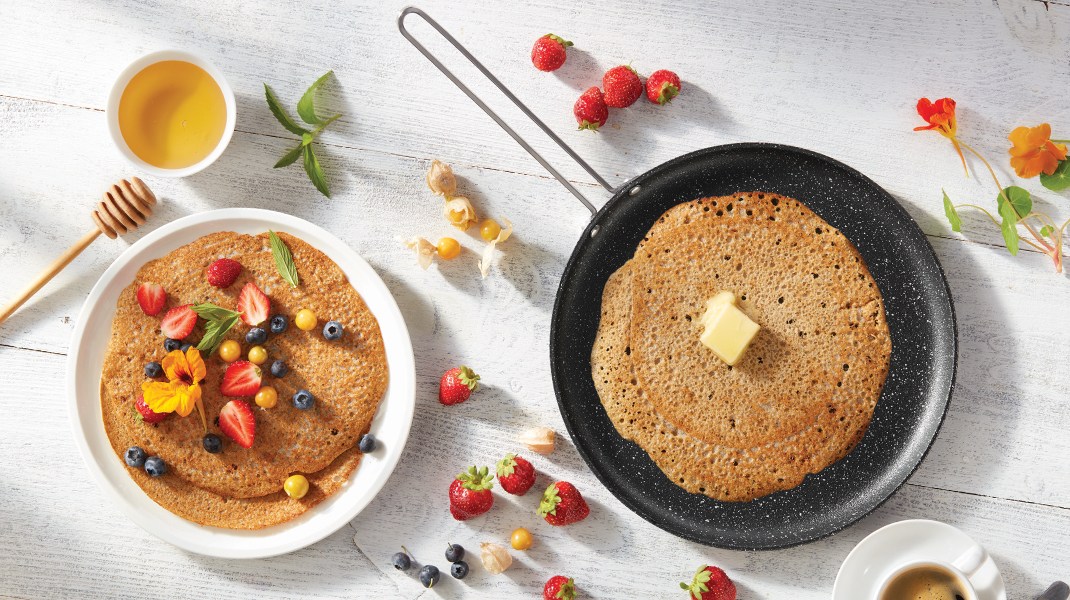 2

cups lukewarm Water

1½

teaspoons instant yeast
130g Wheat semolina
130g Buckwheat flour

2

teaspoons baking powder

½

teaspoon salt

3

tablespoons sugar
Mix together water and yeast. Add semolina, flour, salt and sugar.
Mix for 2 minutes to get a homogeneous mixture.
Place in refrigerator at least 1 hour. The dough will form small bubbles.
Preheat The Rock Multipan, add oil and mixture. Cook pancakes without turning them.
Serve with fresh fruit, honey or maple syrup.
Products used in this recipes