Back
Cajun Shrimp
Description
This shrimp recipe is flavourful and easy to prepare with the Starfrit Air Fryer! Healthy frying with very little fat.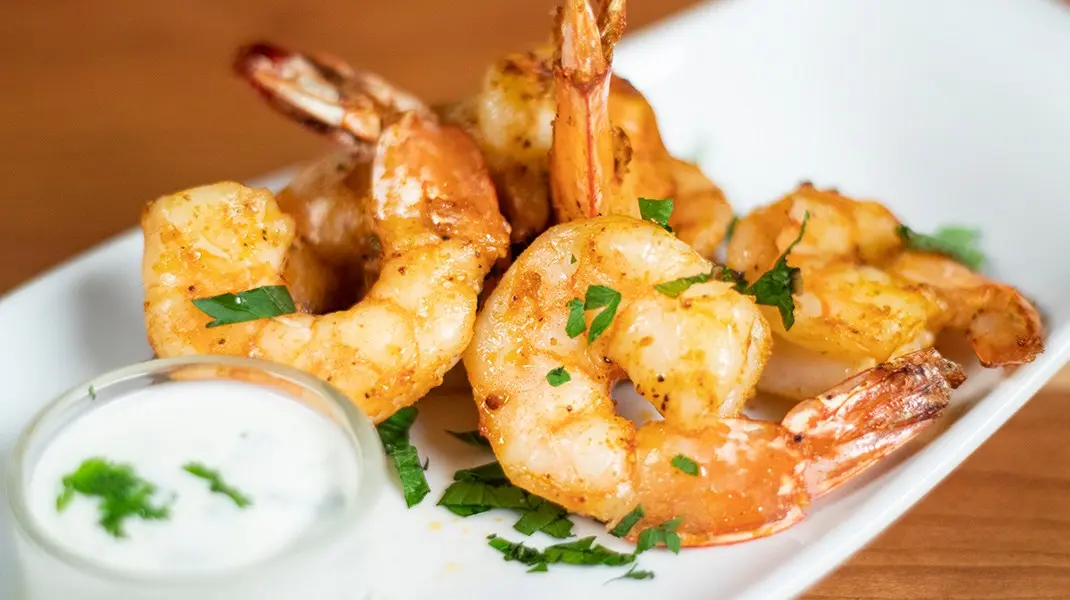 1

pound large shrimp (with tail)

2

tablespoon vegetable oil

1

teaspoon Cajun spices

1

lime, cut in quarters (for serving)
Fresh herbs, chopped (parsley, mint, coriander)
Yogourt sauce (from the store)
Salt and pepper
Place shrimp in a large bowl, add oil, spices, salt and pepper and mix.
Transfer shrimp in Air Fryer basket and insert basket into Fryer.
Place Air Fryer at 400°F and cook for 7 minutes turning shrimp after 3.5 minutes.
Once cooked, serve shrimp on serving plate, sprinkle with fresh herbs and a piece of lime.