Back
Carrot Pasta / Noodles
Description
We're sorry, an error has occurred while generating this content.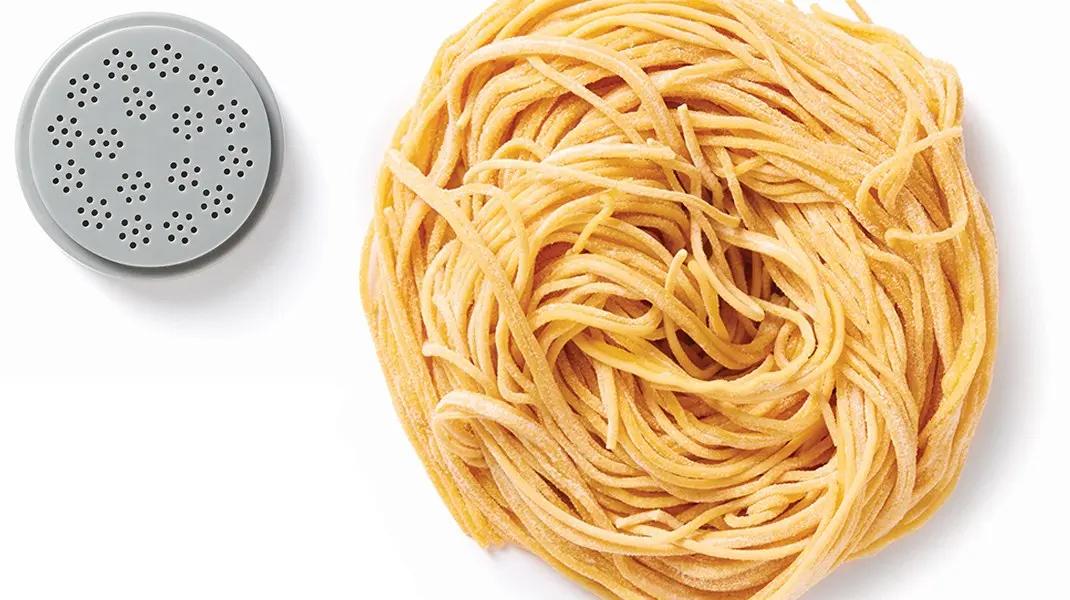 400

g all purpose Flour

170

ml (1 egg + carrot juice)
Put flour in pasta / noodle maker.
Pour liquids slowly and steady - it will allow the flour to absorb the liquid effectively.
Start pasta / noodle machine.
When noodles come out, you are ready to cook them to desired consistency or incorporate them into your recipe.
Products used in this recipes