Back
Chicken Cacciatore
Description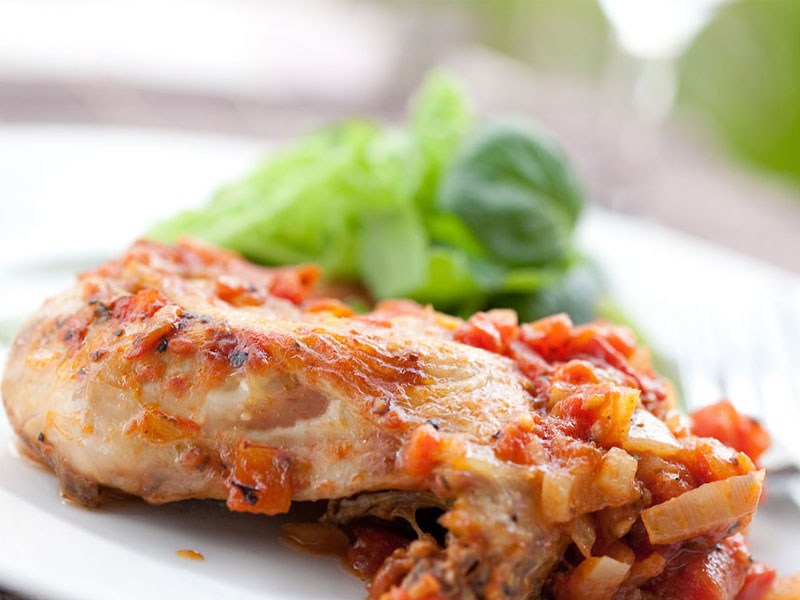 4 (6

ounce) bone-in chicken thighs, with skin

2

tablespoons olive oil

4

stalks celery, chopped

1/2

medium onion, chopped

1 (4

ounce) package sliced fresh mushrooms

2

cloves garlic, minced

1 (398

ml) can stewed tomatoes

2

teaspoons herbes de Provence

3/4

cup water

3

cubes chicken bouillon, crumbled

2

tablespoons tomato paste
peanuts, to taste
Rinse chicken thighs and pat dry with paper towels. Heat oil in the pot of the Pressure Cooker on Sauté mode. When hot, add chicken and cook around 5-6 minutes per side. When browned, transfer chicken to a separate plate and keep all drippings in the pot.
Place celery, onion, and mushrooms in the pot and cook for about 5 minutes or until soft. Mix in garlic and cook until fragrant for about 2 minutes. Place chicken back in the pot; add tomatoes and tomato paste. Mix in herbes de Provence. Top with water and bouillon.
Close and lock the lid. On the Pressure Cooker panel, select Poultry.
Once cooking is complete, release the pressure manually by turning the nozzle at the top to the Release position. Once all the pressure has released completely, unlock and remove the lid carefully, turning it away from you. Test chicken for doneness with a meat thermometer: the internal temperature should be at least 165°F (74°C).