Back
Chicken pot pie
Description
A delicious chicken pot pie prepared with the Starfrit Pump'n'Slice chopper to make it easy to cut food to integrate to the recipe.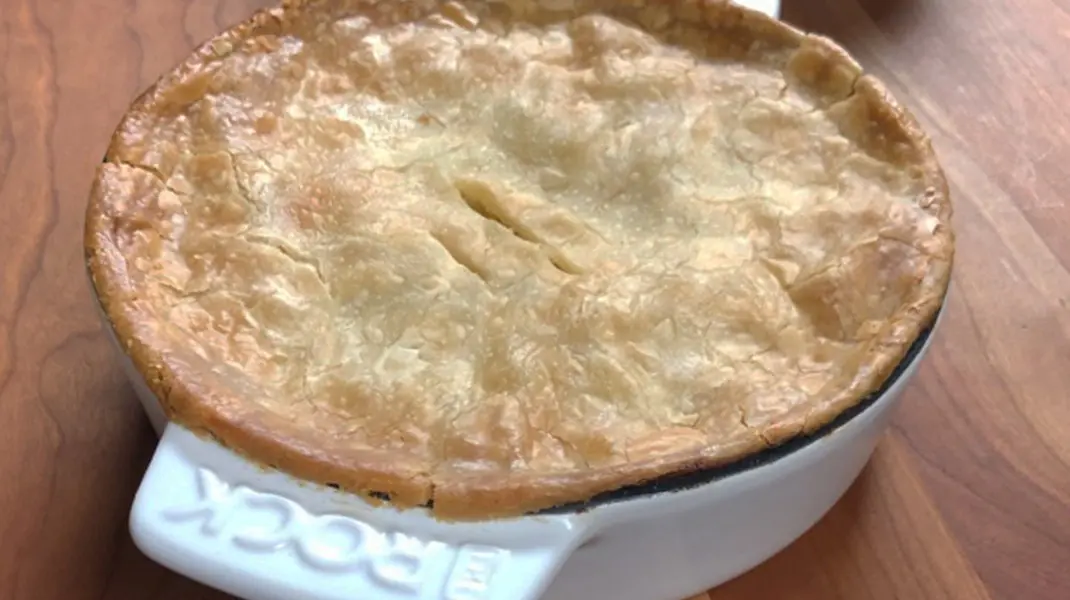 1

cup Béchamel sauce

1 ½

cups chopped chicken

½

cup carrot cubes

½

cup turnip (rutabaga) cubes

½

cup potato cubes

1

celeri stick chopped

1

small yellow onion, cut in small cubes

½

cup frozen peas (or corn)

½

teaspoon dried thyme

1

pastry dough for a 9" plate
Butter for cooking
Salt and pepper
Milk to make pie golden
Mix all vegetables except peas and cook them in a fry pan for 8 minutes or until tender.
Mix all vegetables with Béchamel sauce, add peas and pour in pie plate.
Place dough on top making sure it is sealed all around the plate. Cut a few openings in the middle of the pie, brush milk on pie crust and put in the oven.
Cook for 30 minutes in the oven at 400°F.
Products used in this recipes