Back
Chocolate Shortbread Cookies
Description
A perfect gluten free and delicious snack. Chocolate shortbread cookies with lime zest to go along with your coffee or tea.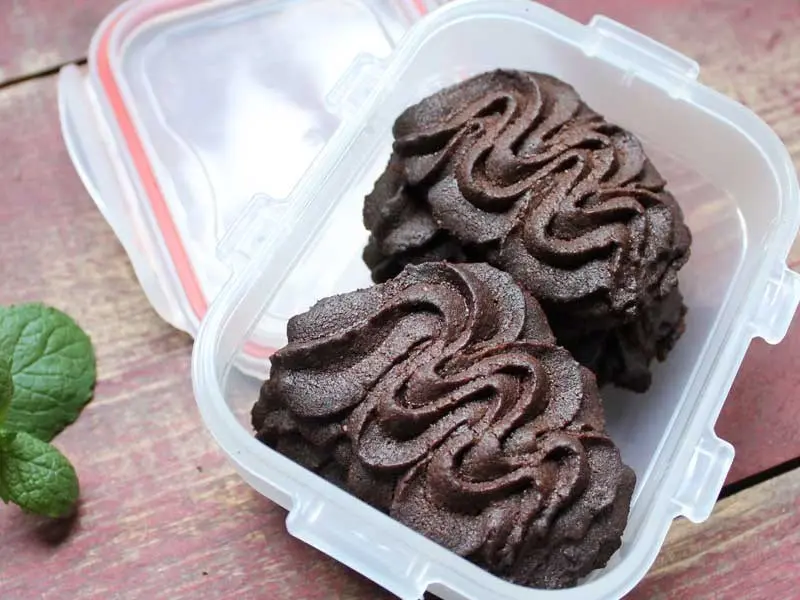 Chocolate shortbreads
1/2

cupButter

1/4

cup Icing sugar

1

Egg

2

Egg yolks

2

pinches Fleur de sel

2

Vanilla beans

1/2

tbsp Canola oil

1

zest Lime

1/4

cup Fine cornmeal

3/4

cup Chestnut and rice flour

1/4

cup Cocoa powder

2

tsp Cornstarch
Preheat your oven to 340 F°
Cookie dough
In your stand mixer, combine the soft butter and the icing sugar, the egg and the yolks.
Scrape the vanilla bean and add the seeds as well as the sea salt, canola oil and lime zests to the bowl.
Once well combined, add the dry ingredients.
Making the cookies
Lay out parchment paper on a baking sheet.
Fill a pastry bag, using a socket of your choice, with the chocolate cookie dough.
Spread the mix on the baking sheet to form small wavy cookies.
Once done, transfer to the oven for about 12 minutes. Enjoy!
Chef's tip
The shape you choose to give the cookies has no impact on the recipe, but keep in mind it may affect the cooking time slightly.
Replace the butter with soy butter for a lactose-free recipe.