Back
Christmas Fruit Cake
Description
Seasonal simple recipes that are a pleasure to rediscover each year - like the traditional fruit cake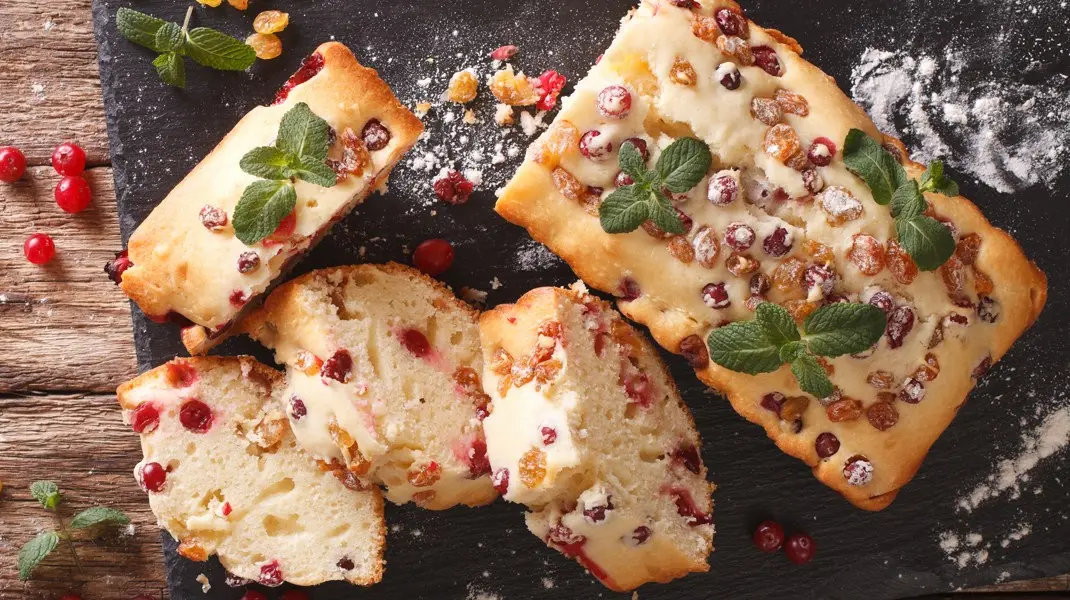 4

cups flour

1

teaspoon baking powder

4

teaspoons nutmeg

2

teaspoons cinnamon powder

1

cup butter

2

cups sugar

½

teaspoon salt

½

cup brown sugar

6

eggs

4

tablespoons vanilla extract

½

cup water

4

cups nuts of your choice, chopped

2

cups dried raisins or cranberries

½

cup red cherries
Preheat oven to 300°F.
Lightly oil two 4 x 8 The Rock Ceramic Ovenware dishes.
Sift flour, baking powder, cinnmon, salt and nutmeg.
In another bowl, combine butter and sugar until smooth. Add brown sugar and mix well.
Incorporate eggs, one at a time, in the same bowl, mixing between each addition.
Add vanilla and mix.
Add dry ingredients and water.
Add nuts, raisins (or cranberries) and cherries.
Mix together and place in the oven for 2 hours or until a toothpick inserted in the cake comes clean.
Great to prepare ahead of time and can be frozen up to 2 months before the Christmas dinner.
Products used in this recipes