Back
Couscous and Lentil Salad
Description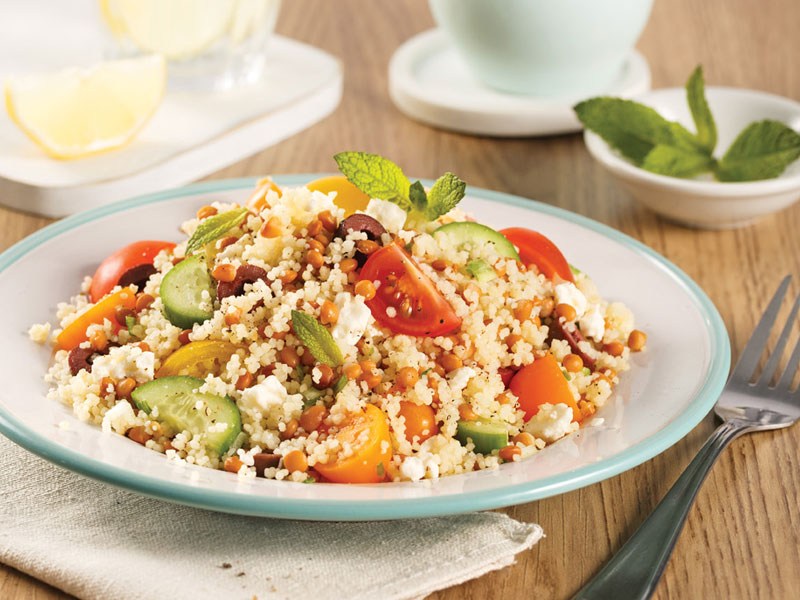 250

ml (1 cup) Couscous

1

can of 398 ml strained lentil

12

to 15 cherry tomatoes cut in half (various colors)

2

mini cucumbers, cut in slices

125

ml (1/2 cup) Feta, crumbled

45

ml (3 tablespoons) olive oil

30

ml (2 tablespoons) red vinegar

80

ml (1/3 cup) green onions, chopped
In a bowl, mix couscous with 1 tablespoon of olive oil.
Add (1 1/2 tasse) of boiling water.
Cover and rest 5 minutes before mixing couscous with a fork. Let cool.
In a large bowl, mix couscous with lentils, cherry tomatoes, small cucumbers, Feta and the rest of the olive oil, the red vinegar and green onions. Add salt & pepper to taste.
Source: © Pratico-Pratiques 2017