Back
Dark Chocolate and Coconut Truffles
Description
Giving of your time is one of the most valuable gifts you can offer, especially when you spend your time preparing treats! Offer them in reusable Lock&Lock food storage containers.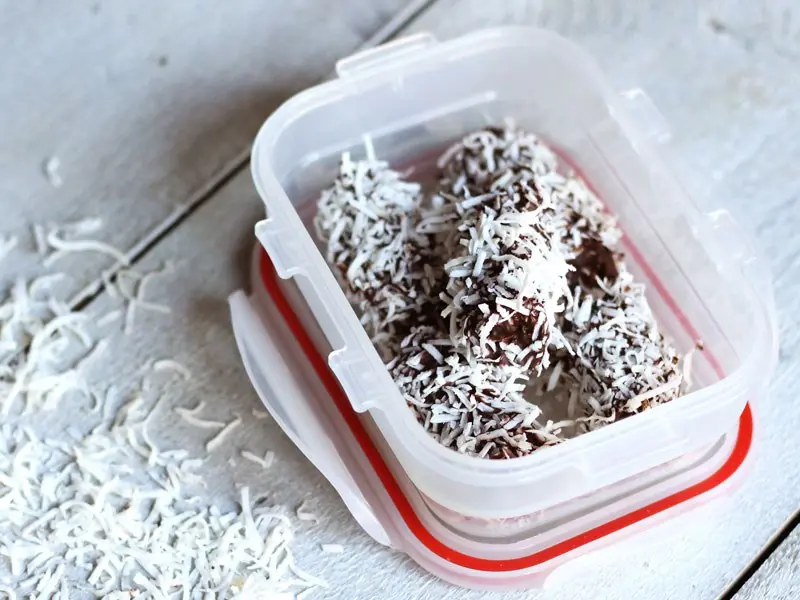 Truffles (ganache)
1

cup 35% cooking cream

1 1/2

cups dark chocolate

1

tbsp butter
Coating
2

cups milk chocolate chips

2

cups unsweetened grated coconut
Preparation of the truffles
Bring the cream to a boil.
Chop the dark chocolate and put it in a bowl.
Pour the hot cream on it.
Mix slowly while adding the butter.
Once everything is melted together pour the mix in a container (2 inches thick) and put aside in the fridge for few hours.
Then using an ice cream spoon, make little chocolate balls and put them on a cookie sheets covered with a silicone mat, then in the freezer.
Coating
Melt the milk chocolate chips.
Once the chocolate is at room temperature, roll the chocolate balls in the melted milk chocolate and then in the coconut.
Store the truffles in Lock&Lock containers in the fridge or in the freezer.