Back
Fudge Brownies
Description
Who would have thought that a decadent dessert could be prepared in a pressure cooker? This chocolatey brownie recipe is quick and easy to prepare!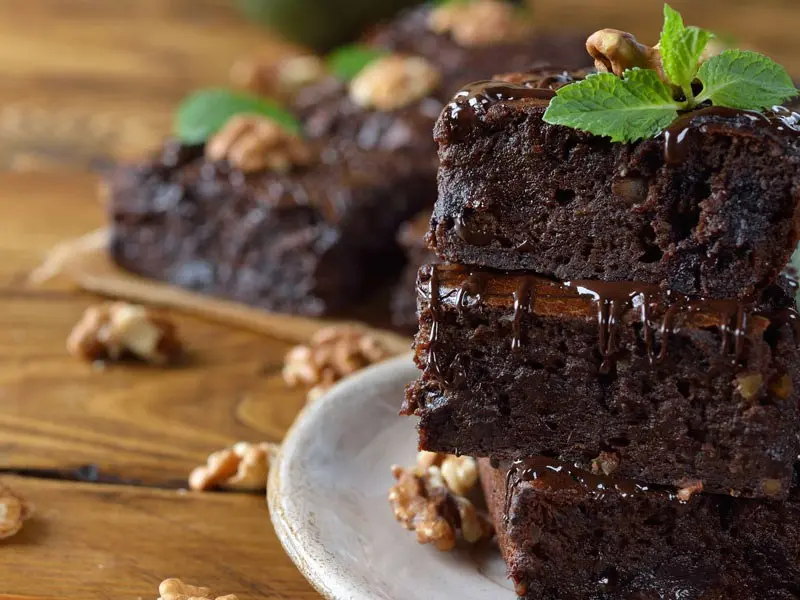 6

tablespoons unsalted butter

2/3

cup maple syrup

1/3

cup unsweetened cocoa powder

2

tablespoons water

1

teaspoon vanilla extract

3

large eggs

1

cup all-purpose flour

1/2

teaspoon baking powder

1/4

teaspoon salt

1/2

cup semisweet chocolate chips

¼

cup chopped pecans
ice cream or powdered sugar, for serving
Spray a 7 x3-inch round cake pan with nonstick cooking spray. Line the bottom with parchment paper. In a large microwave-safe bowl, microwave the butter for about 1 minute until melted. Stir in the maple syrup and microwave for 1 minute more. Whisk in the cocoa powder, water, and vanilla until smooth. Whisk in the eggs. Add the flour, baking powder, and salt. Stir just until smooth. Mix in the chocolate chips and the chopped pecans.
Spread the batter into the prepared pan. Pour 1 cup of water into the pressure cooker and place a trivet in the bottom. Use a sling to carefully lower the pan onto the trivet. Lock the lid in place. Select the Whole grain function.
When the cook time ends, turn off the pressure cooker. Release the pressure manually by turning the top valve to the Release position and let pressure escape for 10 minutes. When the valve drops, carefully remove the lid.

Transfer the pan to a wire rack to cool for 10 minutes. Invert the brownies onto a serving plate and carefully peel off the parchment paper. Cool to room temperature and serve topped with ice cream or a sprinkle of powdered sugar, if desired.