Back
Hickory BBQ Roast Beef
Description
With its BBQ accents, this beef recipe is easy and quick to prepare with the Starfrit pressure cooker. Try our Hickory BBQ Roast Beef and you'll be conquered!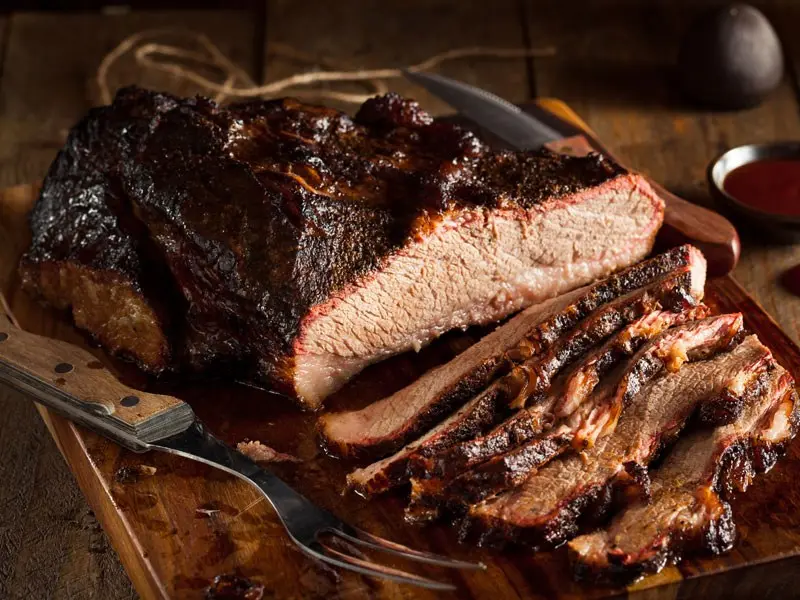 3

lbs beef

2

tbsp cider vinegar

1-2

cloves of garlic, minced

¼

tsp celery salt

¼

tsp salt

1

tbsp Worcestershire sauce

2

tbsp of Hickory liquid smoke

1

cup water

1

cup BBQ sauce
Pepper to taste
Combine the cider vinegar, garlic and both salts in a small bowl to mix. Rub the mixture on the beef. Put the beef in a plastic resealable bag with the Worcestershire sauce and Hickory liquid smoke and let marinate overnight in the refrigerator.
Add the water and BBQ sauce to the cooking pot of your pressure cooker. Insert the marinated beef and all juices from the plastic bag in the pot. Select Beef Stew and press the Minute button repeatedly to set the timer to 1 hour.
Serve with the beef juice, vegetables and/or rice.
Products used in this recipes