Back
Honey Glazed Ham
Description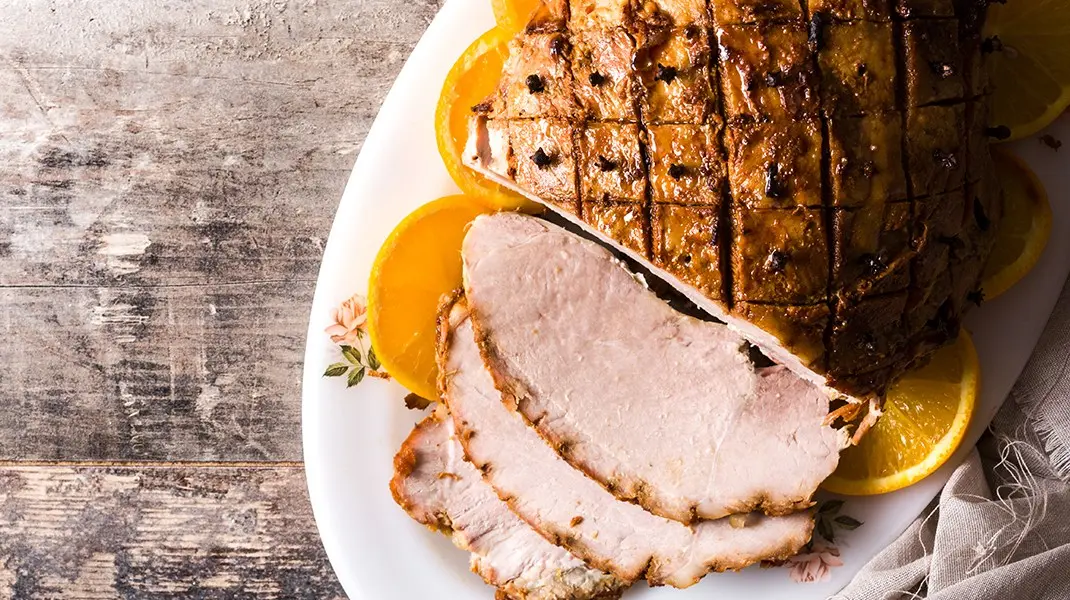 ¾

cup honey

¼

cup mildflavored (light) molasses

1

teaspoon crushed red pepper flakes

½

teaspoon coarsely ground black pepper

1

Cured smoked bone-in ham (12–14-pounds)
Preheat oven to 350°F. Whisk 3/4 cup honey, 1/4 cup mild-flavored (light) molasses, 1 teaspoon crushed red pepper flakes, and 1/2 teaspoons coarsely ground black pepper in a medium bowl.
Set one 12–14-pound cured smoked bone-in ham (skin removed if needed) in The Rock Ceramic Ovenware Rectangular dish and pour in 2 cups water. Score fat in a crosshatch pattern. Brush ham with honey mixture and roast, basting every 20 minutes with pan juices and tenting with foil if browning too quickly, until an instant-read thermometer inserted into thickest part of ham registers 135°F, 1 1/2–2 hours.
Transfer ham to a cutting board and let rest 10 minutes before slicing. Serve with pan juices.
Products used in this recipes