Back
Lemon Blueberry Breakfast Bread
Description
This fresh lemon and blueberry breakfast bread is perfect for quick breakfasts, brunches or even snacks to go! Bake in The Rock ovenware for fast release and minimal cleanup.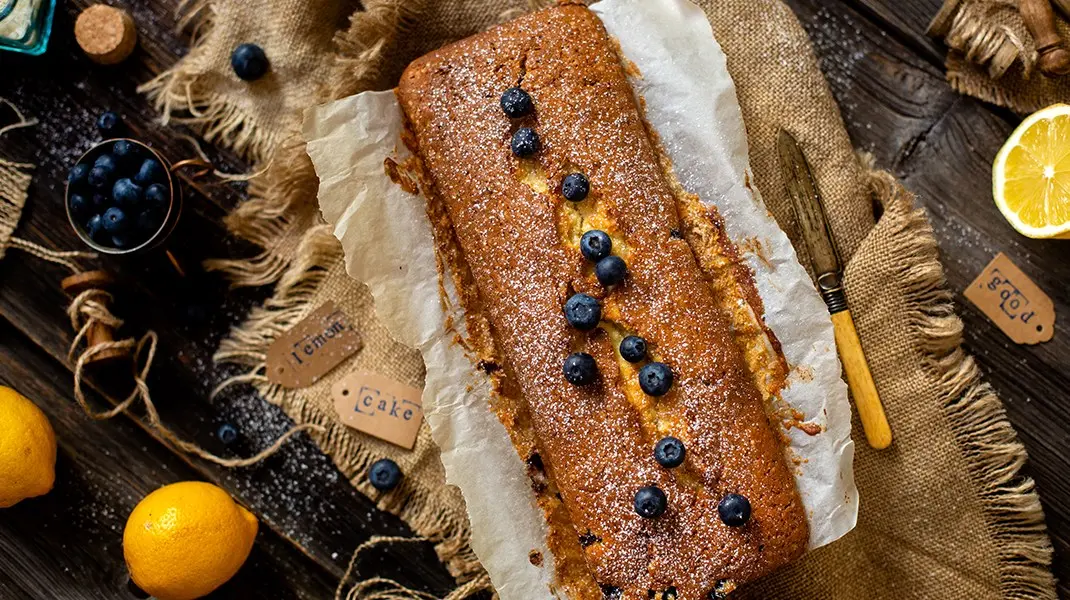 ⅓

cup melted butter

1

cup granulated sugar

3

tablespoons lemon juice

2

large eggs

1½

cups all purpose flour

1

teaspoon baking powder

1

teaspoon salt

½

cup milk

2

tablespoons grated lemon zest

1¼

cup fresh or frozen blueberries

2

tablespoons lemon juice

⅓

cup powdered sugar (or more, if needed, for thickening)
Preheat oven to 350 degrees.
In a mixing bowl, beat together butter, 1 cup sugar, 3 tablespoons juice and eggs.
Combine flour, baking powder and salt; stir into egg mixture alternately with milk.
Beat in lemon zest.
Toss blueberries with just enough flour to coat. Gently stir blueberries into batter, then pour batter into The Rock Ceramic ovenware Loaf pan 8-inch loaf pan.
Bake in preheated oven for about 50 minutes, or until a toothpick inserted into the center of the loaf comes out clean. (You may want to check at 45 minutes.) Cool bread in pan for 10 minutes. Finish cooling in pan on wire rack.
Note: If you want to take the loaves out of your pan, remove from pan after 10 minutes of cooling and before drizzling with glaze.
Products used in this recipes