Back
Mixed Beans Pasta Salad
Description
We're sorry, an error has occurred while generating this content.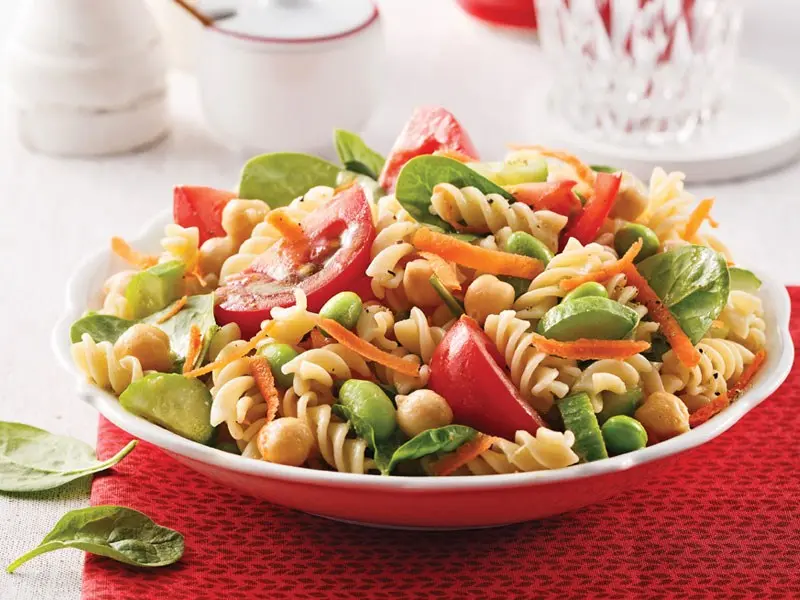 For the salad:
410

ml (1 2/3 cups) fusilli (or other short pasta)

500

ml (2 cups) baby spinach

250

ml (1 cup) cooked edamame

250

ml (1 cup) grated carrots

180

ml (3/4 cup) rinsed and drained chick pees

1

mini-cucumber, sliced

1

italian tomato, cut in quarters
For the dressing:
45

ml (3 tablespoons) lemon juice

45

ml (3 tablespoons) orange juice

30

ml (2 tablespoons) olive oil

15

ml (1 tablespoon) Dijon mustard
Salt & pepper to taste
In a casserole, bring to a boil salted water and cook pasta until al dente. Drain. Keep cool until pasta is cold.
In a large bowl, mix all dressing indredients.
Add all other ingredients and mix with dressing. Serve.
Source: © Pratico-Pratiques 2017
Products used in this recipes