Back
Molten Mocha Cake
Description
We're sorry, an error has occurred while generating this content.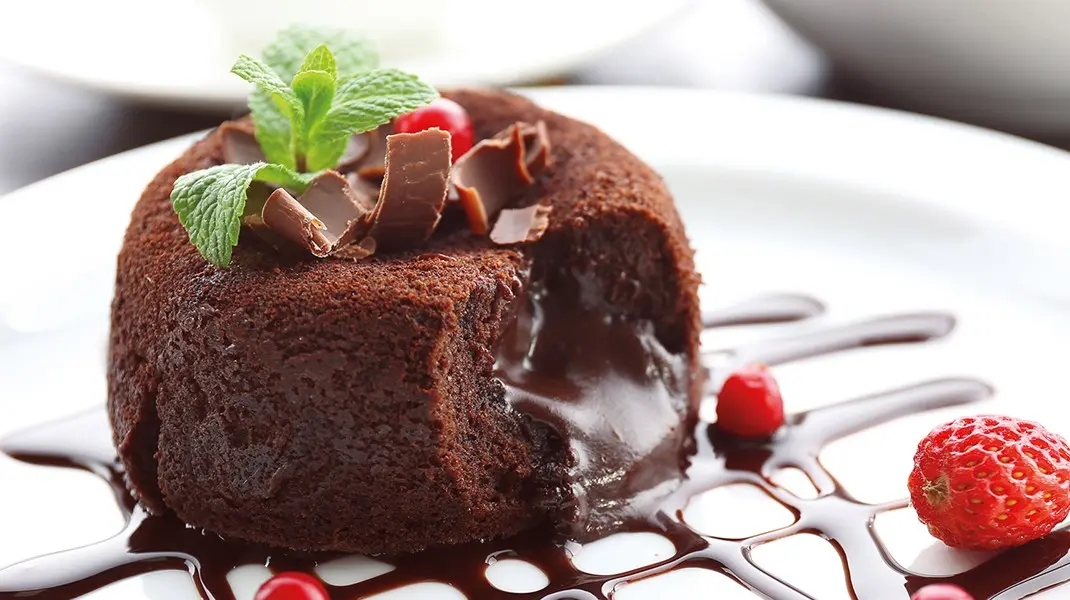 1

cup (250 ml) water

4

large eggs

1.5

cups (375 ml) sugar

½

cup (125 ml) of melted butter

1

tsp (5ml) vanilla extract

1

cup (250 ml) all-purpose flour

½

tablespoon (7.5 ml) baking soda

1

tbsp (15 ml) instant coffee granules

¼

tsp (1,3 ml) salt
In a large mixing bowl, combine sugar, flour, baking soda, salt and instant coffee granules.
In a separate bowl, incorporate the egg, water, melted butter, vanilla extract, salt and mix well.
Pour the liquid mixture over the sugar, flour, baking soda and instant coffee granules. Mix with a wooden spoon.
Pour into the cooking pot.
Close the lid until you hear a ''click'', plug the appliance.
Press ''BAKE/CAKE'' function at LOW setting. NOTE: In any setting, the time can be changed by pressing the ''+'' and ''-'' NOTE: These presets is for reference only. Actual cooking times may vary.
Press START button to accept the setting.
The COOKING light will illuminate, no pressure will build inside the unit in this function.
Once cooking time is over, the appliance will beep 5 times and automatically switch to WARM mode.
Turn the lid clockwise to UNLOCK.
Remove the lid.
Products used in this recipes