Back
Montego Bay Cocktail
Description
A flavor-packed classic cocktail with Mount Gay XO Rum that will make you shake your Starfrit Cocktail Shaker! To finish off, blend everything together with a Gourmet by Starfrit Cocktail Spoon.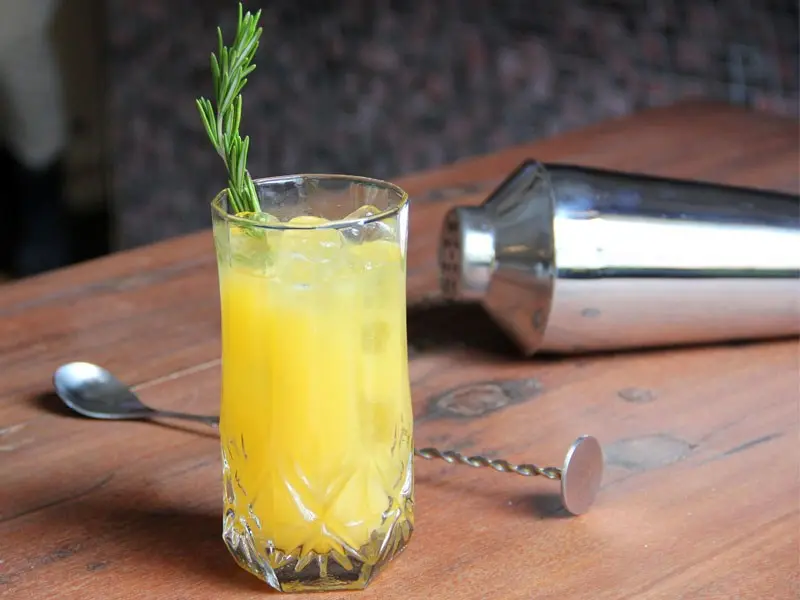 1/2

oz Lemon juice

1/2

oz Passion fruit syrup

1 2/5

oz Mount Gay XO Rum

2

oz Pineapple juice

2

oz Mango juice

1

sprigs Rosemary

2

oz ginger ale
Ice
Preparation
In a Starfrit Cocktail shaker, put all the ingredients in except the Ginger Ale.
Fill your shaker up with ice.
Shake well for 8 to 10 seconds.
Strain your cocktail with the strainer of your Starfrit Cocktail shaker into a high ball glass.
Add ice into your glass.
Fill your glass with the Ginger Ale.
Stir your cocktail with the Starfrit Cocktail Spoon to get the perfect drink!
Chef's tip
Add a nice Rosemary sprig in your glass.