Back
Mushroom and Herb Express Risotto
Description
A risotto inspired technique, easy and great for lunch in your Lock & Lock Glass 650 ml Round container by Starfrit.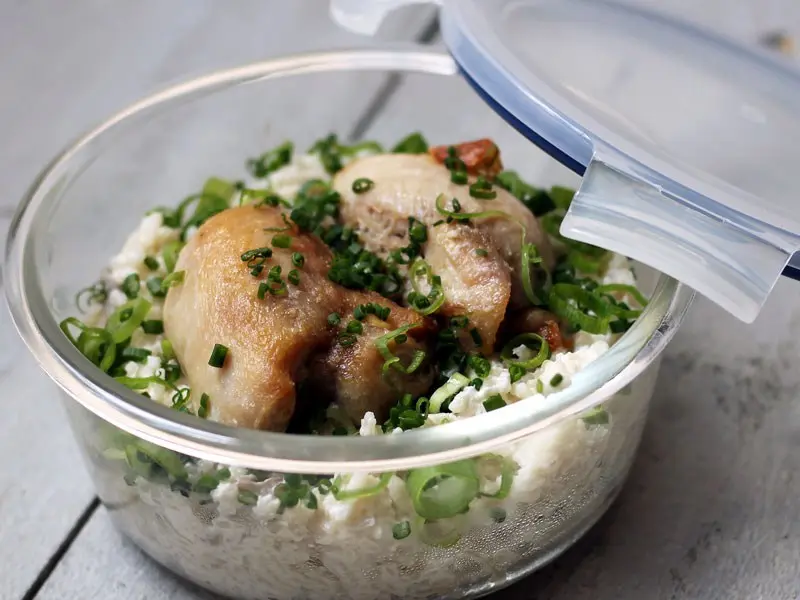 Risotto
1/2

cup Onion

3

cloves Chopped garlic

2

cups Button mushrooms

2

cups White rice

4

cups Chicken stock

1/2

cup Cream Cheese

2

Chicken breast

1/2

bunch Chives

2

Green onions
Olive oil
Preparation
Finely mince the onion.
Mince the garlic.
Heat the chicken broth and keep warm.
Cut the chicken into small cubes.
Sautée the chicken in a skillet until cooked through.
Set aside.
Slice the mushrooms.
Finely slice the chives.
Slice the green onions diagonally.
Risotto
Heat the oil in a wok on low heat.
Add the onion and garlic and cook until the onion becomes translucid.
Add the mushrooms and cook until slightly colored.
Add the rice, mix well and add the warm broth.
Cook on a low simmer for 5-6 minutes.
Lower the heat, add the cream cheese and cooked chicken.
Cook for 2-3 minutes.
Sprinkle with green onions and chives and then transfer to your Lock&Lock 650 ml round glass container.
Products used in this recipes