Back
Pressure Cooker Spaghetti Sauce
Description
This easy recipe is prepared with selected Starfrit items and baked in the Starfrit Pressure Cooker for only 20 minutes.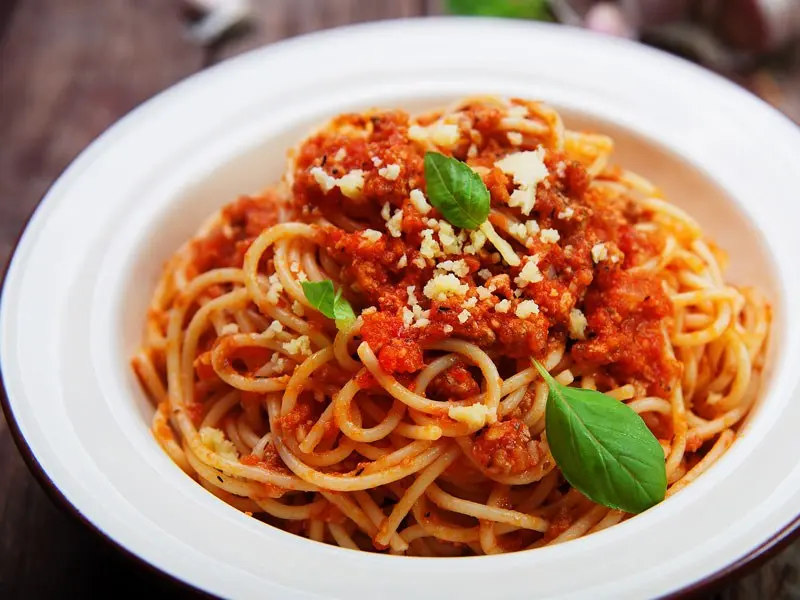 1

tbsp butter

1

tbsp olive oil
1

¼

lb minced meat (beef, pork and veal)

1

large onion, chopped

2

celeri sticks, chopped

2

garlic cloves, chopped

1

red pepper, chopped
White mushrooms, sliced

3

large carrots, cut into slices
1

½

teaspoon salt

2

cans of diced tomatoes

1

can of tomato paste (156 ml)

1

teaspoon italian spices

1/8

teaspoon Cayenne pepper
Fresh parsley
Press on button Sauté and let pressure cooker heat up for approximately 2 minutes.
Add oil and butter and brown meat for 3 to 4 minutes until well cooked.
Once meat is cooked, incorporate all other ingredients in the recipient and close the lid in locking position.
Press on Cancel button and then use cooking mode Soup by pressing on it.
Once cooking is done, the pressure cooker will "beep" 5 times and will be in Warm mode.
Products used in this recipes