Back
Rustic Apple Pie with Topping
Description
Making apple pies is easy with the 4-in-1 Apple machine from Starfrit! Peels and cuts apples in one easy motion.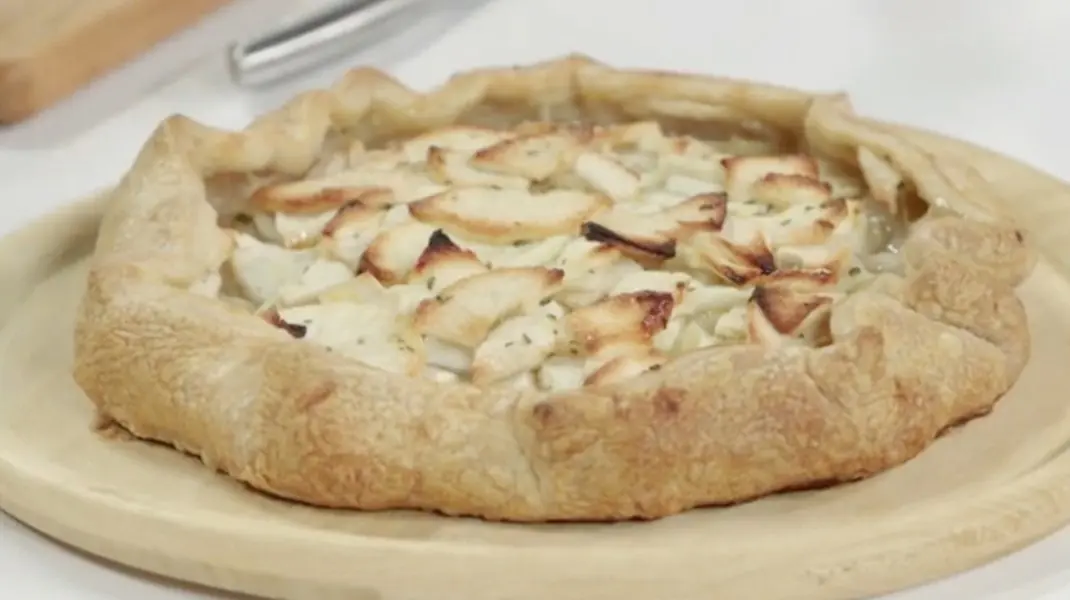 Apple pie
1

portion of flaky Dough for a 12" pie

5

red Apples
1 branch of Rosemary, chopped

½

Lemon for its juice and zest
⅓ cup Sugar
1 pinch of Salt
3 tablespoons Cornstarch
2 tablespoons Honey
1 tablespoon heavy Cream (35%)
Whipped cream and yogurt
¼

cup Yogurt (plain)

2

tablespoons liquid honey

1

cup heavy cream (35%)
Apple pie
Roll dough to obtain a lareg circle of about 12 inches wide and place it in the middle of a baking sheet, lined with Parchemin paper or a reusable silicone mat. Place in refrigerator.
Peel and slice apples with Apple machine.
Preheat oven at 375°F.
Place apple slices, rosemary, lemon juice and zest in a bowl and mix well.
In another bowl, mix sugar, salt and cornstarch. Add sugar mixture to apple mixture and mix well (with hands).
Place seasoned apples in center of pie dough leaving a 1.5 inch border all around.
Pour honey on apples making sure they are all covered.
Delicately fold dough on apples making sure you keep the round shape of the pie.
Brush cream on pie dough and cook in oven for 40 minutes or until dough is golden.
Remove from heat and let stand for 10 minutes before serving.
Whipped cream and yogurt
Mix yogurt with honey.
Whip heavy cream until soft peaks form. Add yogurt-honey mixture and whip until it is firm.
Products used in this recipes