Back
Salmon Steak
Description
We're sorry, an error has occurred while generating this content.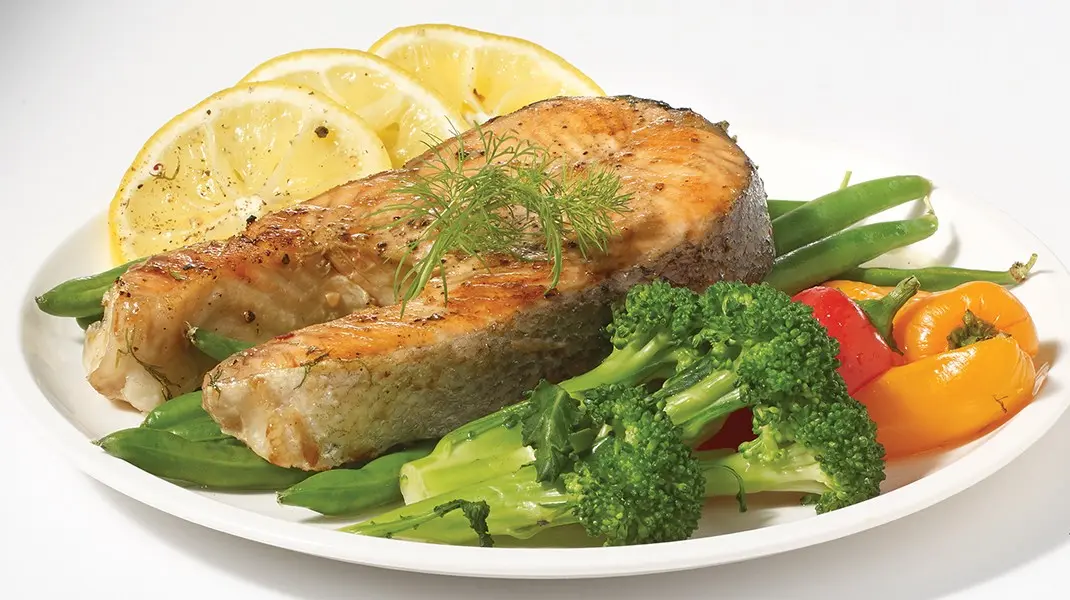 4

skin Salmon Steaks

1

cup (250 ml) sliced onion (from 1 medium onion)

¾

cup (180 ml) dry white wine

2

lemons, one slided and another one cut into wedges

1

cup (250 ml) water

½

tsp. (2,5 ml) dill

½

tsp. (2,5 ml) sea salt

½

tsp. (2,5 ml) ground pepper
Place the trivet in the pressure cooker.
Add onion ring in overlapping pattern on the trivet and add Salmon Steaks.
Pour dry wine and water into the cooking pot.
Add sea salt and pepper, sprinkle with dill on top of Salmon Steaks.
Arrange lemon slices on top of the salmon Steaks.
Press ''SAUTÉ'' function and bring liquid to boil. Boil for 1 minute.
Once liquid boiled, press ''CANCEL'' and switch to ''FISH''. Used the setting LOW.
Close the lid until you hear a ''click'', plug the appliance.
Press START button to accept the setting. NOTE: Refer to the ''COOKING PROGRESS DISPLAY'' section to monitor cooking stages.
Once cooking time is over, the appliance will beep 5 times and automatically switch to WARM mode.
Let the appliance cool down completely. For a quick release; carefully turn the steam release vent to the ''release '' position . Do not try to force the lid open. WARNING: Use extreme caution when opening the lid and as hot steam will escape and may cause scalding. Use protective oven mitts or gloves to avoid burns or serious personal injury. Always use utensils to handle hot food. WARNING: DO NOT attempt to open the lid before cooking time is over and pressure is completely released from the appliance. This may cause serious injuries.
Turn the lid clockwise to UNLOCK.
Remove the lid.
Products used in this recipes