Back
Sun Dried Tomato and Almond Quinoa Salad
Description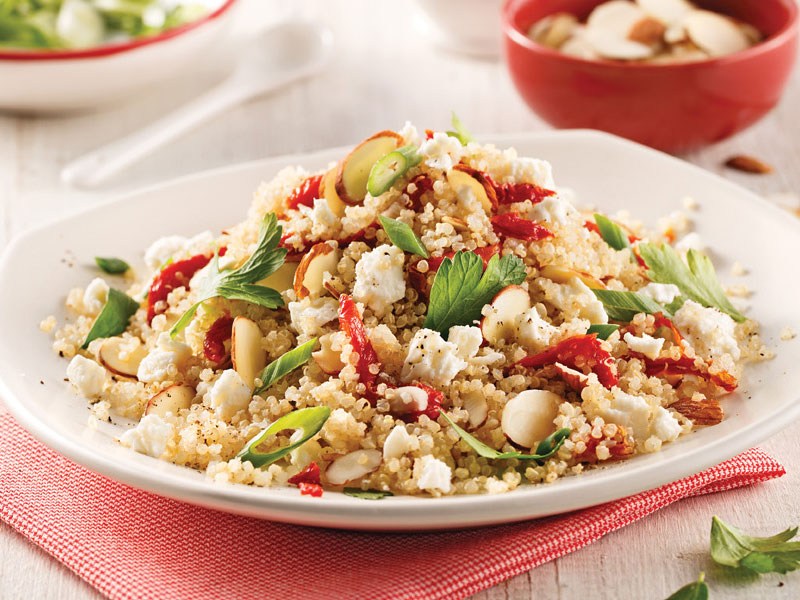 250

ml (1 cup) quinoa rinsed and drained

375

ml (1 1/2 cups) vegetable broth

160

ml (2/3 cup) chopped almonds

125

ml (1/2 cup) sun dried tomatoes, minced

125

ml (1/2 cup) crumbled Feta cheese

60

ml (1/4 cup) olive oil

30

ml (2 tablespoons) cider vinegar
In a saucepan, place quinoa and vegetable broth.
Bring to a boil, cover and simmer for 12 to 15 minutes on low, until liquid is completely absorbed.
Let stand for 5 minutes then mix with a fork.
In a bowl, mix quinoa with 1 tablespoon of olive oil. Let cool.
Add almonds, sun dried tomatoes, feta cheese, the remaining olive oil and cider vinegar.
Add salt & pepper and mix well.
Source: © Pratico-Pratiques 2017