Back
Sweet & Salty Pepper Chicken
Description
We're sorry, an error has occurred while generating this content.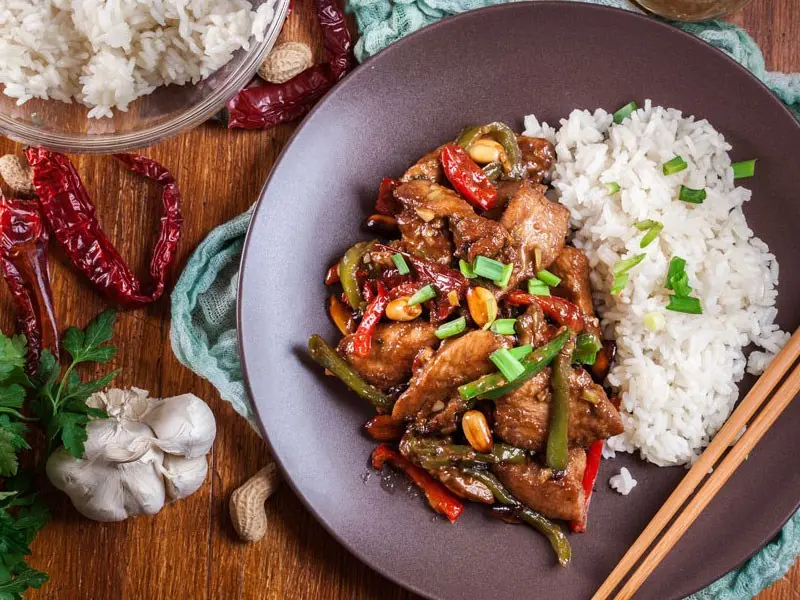 6

boneless chicken thighs

2

green bell peppers, chopped

1

red bell pepper, chopped

1

large yellow onion, chopped

1/2

cup soy sauce

1/4

cup maple syrup

2

tablespoons honey

2

tablespoon rice vinegar

1

teaspoon sriracha sauce

4

cloves garlic, peeled
ground black pepper to taste

3

green onions sliced
Place chicken in the Pressure cooker and select Poultry. Once complete, manually release the pressure.
Select Sauté and add green bell peppers, yellow onion, soy sauce, maple syrup, honey, rice vinegar, sriracha sauce, garlic, and black pepper. Cook until most of the liquid is reduced, vegetables are soft, and chicken is no longer pink for about 15 minutes. Using a meat thermometer, test the chicken and ensure the internal temperature is at least 165°F (74°C). Sprinkle the green onions on top of each serving plate.