Back
Turkey and Smoked Meat Sausage
Description
Minced turkey thanks to the Starfrit Meat Grinder. Seasoned like a traditional sausage with old-style mustard and spices. The addition of Smoked meat gives an incomparable flavor to this home-made sausage.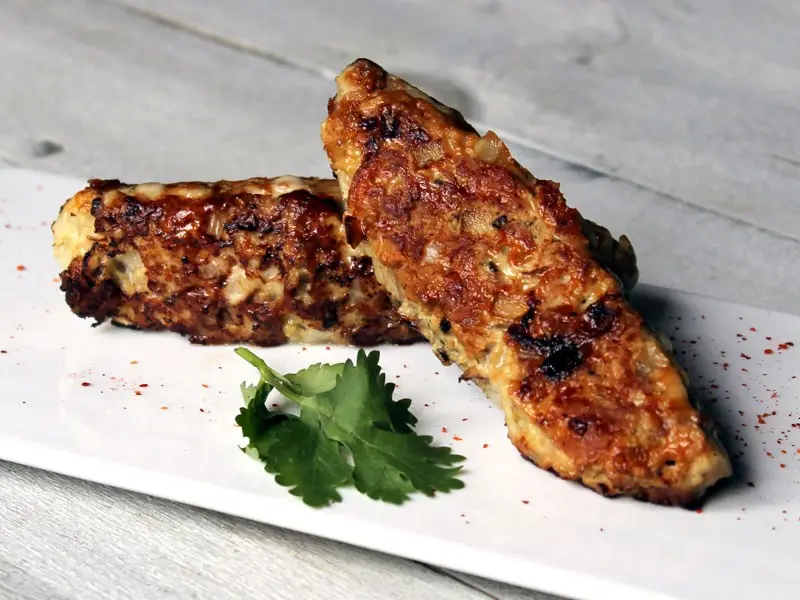 2

units Turkey breast

100

gr Smoked meat

1

unit Onion

1/2

tea spoon Coriander seeds

1

tbsp Grainy mustard

1

tsp Salt

1/2

cup Swiss cheese
Vegetable oil
Preheat your barbecue or oven to 500 F°
Preparation
Mince the onion.
Cut the smoked meat into small cubes.
Grind the coriander seeds with mortar and pestle.
Mince the turkey with the help of the Starfrit Meat Grinder.

Sausages
In a mixing bowl, combine all of the ingredients.
Once well combined, split the mixture into 4 even parts.
Wet your hands with water to help form the sausages.
Grill them in a grill pan or on the barbecue grill / oven until they reach 72°C in the center.