Back
Vegetarian Lasagna
Description
Filled with nutririous vegetables, this delicious lasagna is prepared in The Rock Ovenware - from oven to table and a breeze to clean!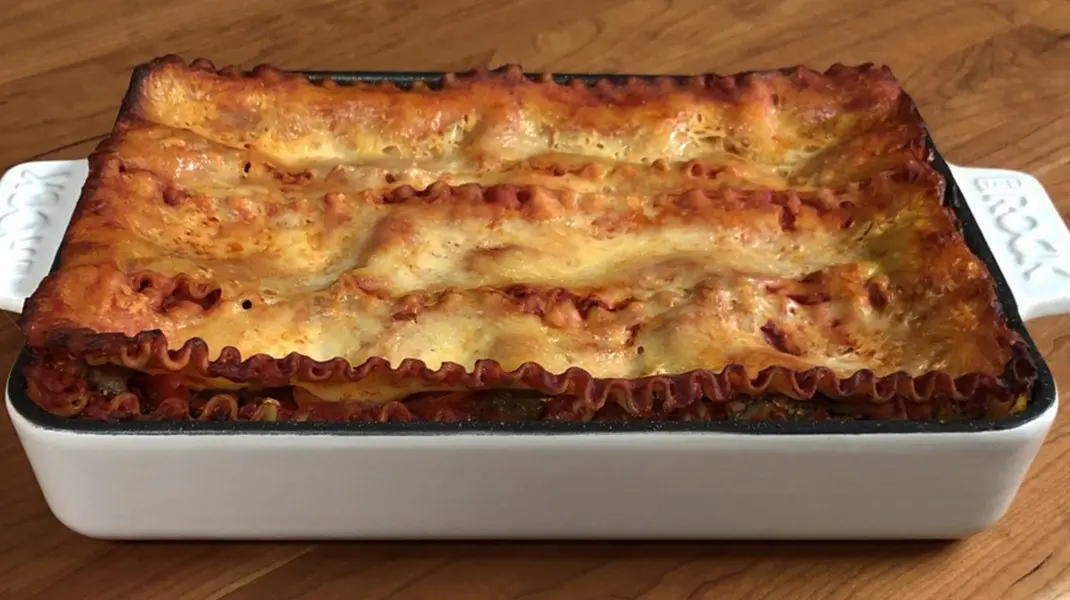 1

pound of Lasagna pasta, cooked and cooled
1 medium Onion, diced
2 cloves of Garlic, chopped
1 Red pepper, diced
1 Yellow pepper, diced
1 medium Egg-plantm diced
1½ cups of cooked Spinach, chopped
1½ cups Ricotta cheese
2 cups Cottage cheese

4

cups Marinara sauce
½ cup fresh Basil, chopped
1½ cups Mozarella cheese, grated
Un a large fry pan at medium-high, cook onion, garlic, peppers and egg-plant in olive oil for 5 minutes and let stand.
Place spinach, Ricotta and Cottage cheese in a bow, add basil, salt and pepper and mix together until smooth.
Oil a 9" x 13" mold (use The Rock ovenware). Place a layer of tomato sauce (approximately 1 cup) at the bottom of the mold.
Place lasagna on top, making sure they cover the bottom completely.
Add half of the mix of spinach/cheese on top of pasta, then add half of the vegetables..
Repeat a second time (sauce, lasagna, cheese mix, vegetables).
Add a last layer sauce and cover with lasagna. Make sure you still have 1/2 cup of sauce left.
Baste the top layer of lasagna with the rest of the sauce, sprinkle grated cheese and cocver with an aluminum paper.
Place in the oven at 350°F for 40 minutes. Take aluminum paper off and continue cooking for 10 minutes or until cheese is golden.
Products used in this recipes