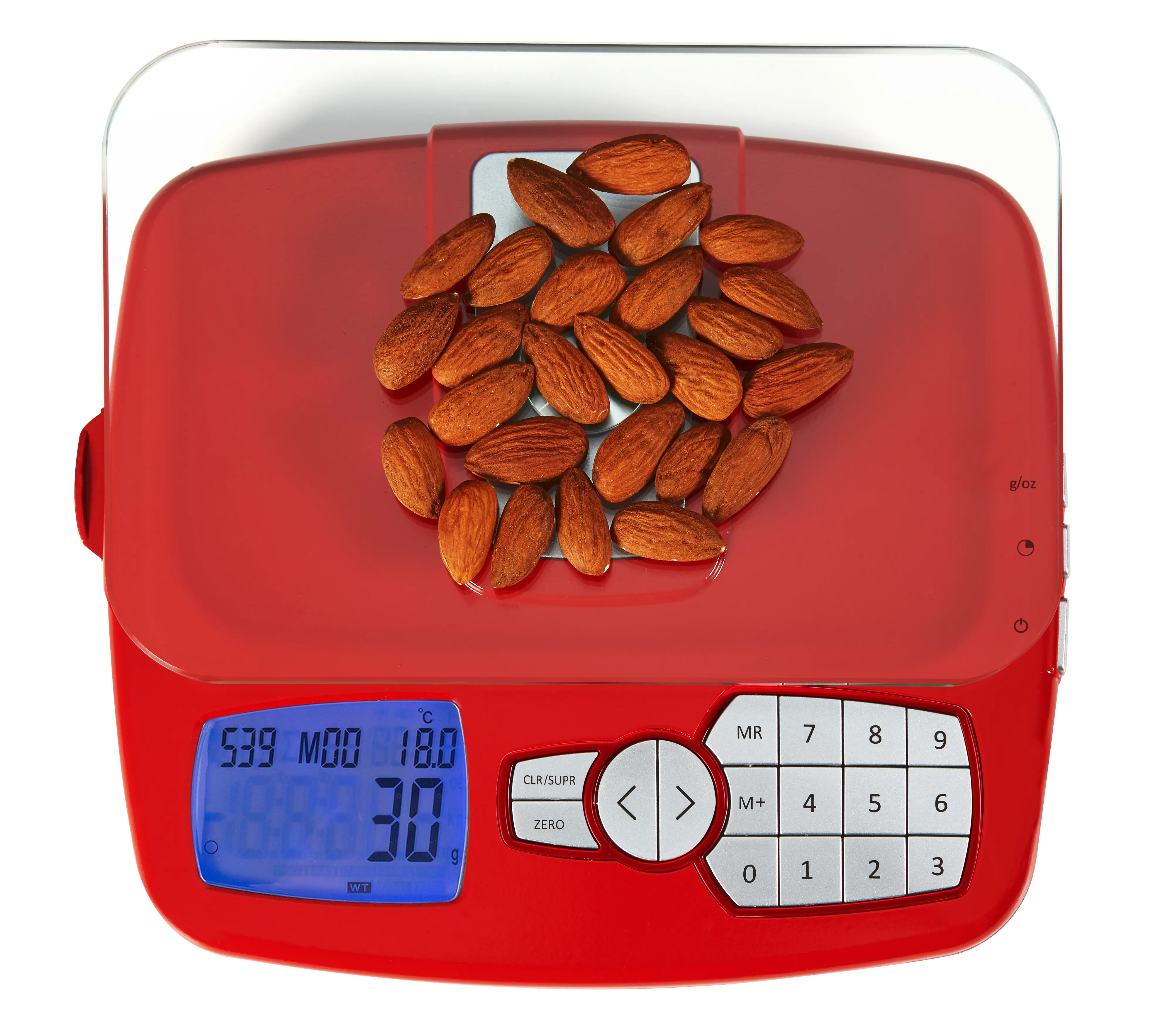 It's the quality of the calories that count!
No More Calorie Guesswork!
It's not the Caloric Number...
It's the Quality of the Calories
Now that most of us are generally more food savvy when it comes to both weight loss and balanced nutrition, we've also come to appreciate that calories do count but it's also the quality of the calories. How often have you attempted caloric portion control and not had weight loss results? Similarly, how often have you tried to get all the calcium, protein, (good) fat into your daily diet and come up short? Or have you ever tried to 'eat well' only to feel out of sync – clearly you're not getting the vitamins, proteins, fat and good carbs you may need. How do you ever know? That's easy! Starfrit's Kilo Solutions Nutritional Kitchen Scale is a revolutionary scale that takes the guesswork out of all the variables of nutrition and/or weight loss. No more web surfing trying to create your own food equation! This scale is easy to operate and a few clicks, coding in the food you're weighing, (fruit, dairy, meat, bread, etc.) and you know how many calories, what the nutritional break-down is and what the portion size is. Any dietitian or nutritionist will emphasize that calories are not just quantitative; you need broad spectrum eating to lose weight or maintain nutritional health and this state-of-the art scale is the perfect tool to get you there. It's also helpful to actually see what your food choices are as indicated by the accurate read-outs which don't just give numbers but the qualitative impact of the food choices you make. Plus, this scale has a nifty memory function that can up your daily consumption (up to 99 items) and it includes a kitchen temperature gauge and handy kitchen timer. For consumers, this scale is perfect but if you're a professional chef and/menu designer, dietitian or recipe developer, you have this perfect 'sous chef' by your side ensuring you create food that is tasty, healthy and balanced. Try our "Detox White Tea" recipe to start off on the right foot!
By Marcy Goldman, www.betterbakingbaking.com